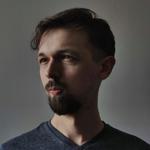 Updated by Paweł
Marketplaces are the e-commerce platforms where the products are provided by many merchants and aggregated.
The users benefit from greater product availability. And retailers can reach out to larger audiences.
Additional benefit is that with DataFeedWatch, you can automate the selling-related processes, so that all the magic takes place without you even knowing most of it. You can automatically update the stocks, and include or exclude some products using advanced filters.
The Marketplaces now available for you in DataFeedWatch include:
But feel free to contact our support for other integrations! 💡💬
Did this article help you solve the problem?