Update: Help Center within the DataFeedWatch App
Update: Help Center within the DataFeedWatch App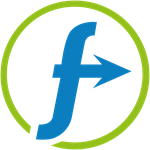 Updated by DataFeedWatch
The new feature, allows for quicker access to our Help Section, from within the app.
It contains video tutorials, FAQs, and all you need to be able to learn and use the DataFeedWatch App for creating better feeds.
If you get stuck in field mappings, just type your question, and you will be directed to the resource that will help you solve that problem.
You can also always use the chat-box in the bottom right corner.
Did this article help you solve the problem?