Where can I find the GTIN number?
Where can I find the GTIN number?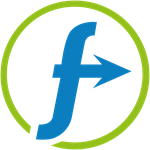 Updated by DataFeedWatch
Global Trade Item Number (GTIN) is a unique and internationally recognized identifier for a product. There are different GTIN formats depending on a region and product type. GTINs are the numbers are assigned by Uniform Code Council (GS1).
This category of IDs includes:
UPC (in the US)
EAN (in Europe)
JAN (in Japan)
ISBN (for books)
There are also other IDs commonly used. You can come across Manufacturer Part Numbers (MPNs), assigned by the relevant manufacturer, or Amazon Standard Identification Number (ASINs), assigned by Amazon.
Did this article help you solve the problem?