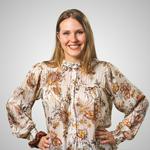 Updated by Ewa Kulik
It may happen that the Google Merchant Center will show you a Missing warning GTIN.
It means that you have not included the GTIN attribute in your data feed. 
GTIN number is not a required attribute on Google, Google Merchant Center won't reject your feed. However, having it may improve your performance.
What is GTIN? 👉click!
How to provide the missing GTIN
 If you did not include the GTIN number of your product in the source feed.

You need to create a new source feed, including the GTIN attribute, 
Reupload the source feed, and proceed to map. 
If you don't know how to find the GTIN of your product, refer to this article. 
If you included the GTIN attribute in your source feed, but you did not map it in DataFeedWatch: 

Go to the corresponding channel.
Open the mapping.
Go to Optional Fields.
Click on Add Optional Field.
The select optional field menu will pop up.

In the search bar, put GTIN.
When it appears on the scroll-down menu, click on it. 
Make sure that it shows up within the Selected fields box.
Click on Add field.

Create the rule. 
Click on Save and Proceed button at the bottom right corner.
What does happen if a product does not have a GTIN?
It may happen that the manufacturer didn't assign the GTIN number. In this case, you can provide instead:
Manufacturer Part Number (MPN). MPNs are assigned by manufacturers. They do not have to apply to any institutions for it, hence the structure of this number can vary. 
It can be a model number, part number (PN), and other similar codes. 
You can usually find MPN on the package of the product, underneath the bar code. If not, you can always reach out to the manufacturer and ask for it.
Another option is a brand attribute. This one is simple. It's just the name of the manufacturer's brand, which is usually generally available. 
Remember, if you want to provide unique identifiers, ensure those are correct. Please,  don't invent, guess or use the GTIN of similar products. If you do so, Google Merchant Center will disapprove your product. 
Did this article help you solve the problem?