Ebay Marketplace MIP: Overview
Ebay Marketplace MIP: Overview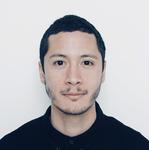 Updated by Kevin Rogers
About Ebay Marketplace MIP
The Ebay Merchant Integration Platform (MIP) is a feed-based solution that lets merchants upload products to Ebay in bulk.
MIP is for small business and enterprise sellers who want to sell on Ebay. If you are familiar with feed files used with other marketplaces, such as Amazon or Google Shopping, you can start selling on Ebay right away with MIP's standard feed formats. Even if you are new to feeds, the standard feeds provide a fast and simple solution for integrating with eBay.
How does it work?
Ebay Marketplace MIP accepts files via FTP (file transfer protocol). First, you must provide DataFeedWatch with your Ebay username and FTP token. Then you can use DataFeedWatch to generate and upload one of Ebay's standard feed formats. Ebay will process that feed and create or update your listings.
What can I do with DataFeedWatch and Ebay Marketplace MIP?
Supported features:
Manage fixed price GTC (Good 'Til Canceled) listings
Inventory and Out of stock control
Set business policies (shipping, return and payment)
Create variation products
Set world-wide and in-store pickup shipping options
Not supported:
Manage auction style listings
Order management
Review feed response files
Did this article help you solve the problem?