Adding Product Title Variants for A/B Testing
Adding Product Title Variants for A/B Testing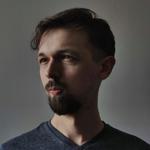 Updated by Paweł
You can use this option to test different titles, and choose the one with better performance.
This feature is not available for channels without product URLs, so you can't use it with E-bay or Amazon. This is because we need to add a link parameter to track performance of the two title versions.
On the other hand, you can use it for example with Google Text Ads and Google Shopping channels.
Note that only one title can be assigned to one product with a given ID.
So the Variant A will be assigned to the products 00001, 00003, 00005, etc. and the Variant B to the products 00002, 00004, 00006, etc.
The results are based on a random products group, instead of measuring the results for one product only.
To add title variants for A/B testing, follow the steps below:
In DataFeedWatch, click on your shop's name
Click on the name of the relevant channel
In the mapping page, scroll down to title, and click A/B Tests icon in the upper-right corner
Map the new title according to your needs, using a different method

Make sure you have different title variants in title A and title B fields.

After some time of using two title versions, check the results in Google Analytics
To stop the test, and choose only one variant, click A/B Tests again, and then pick one of the options only

If you'd like to randomly mix your products after some time:
1. Stop the test by selecting A/B Tests again
2. Save your mapping by clicking Save and Proceed
3. Follow steps 1-5 above again
Did this article help you solve the problem?