Uploading Data Feeds to Google Shopping (FTP)
Uploading Data Feeds to Google Shopping (FTP)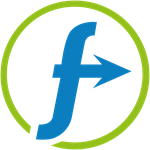 Updated by DataFeedWatch
Log in to your Google Merchant Center
Click the wrench icon in the upper right corner, and select SFTP / FTP / GCS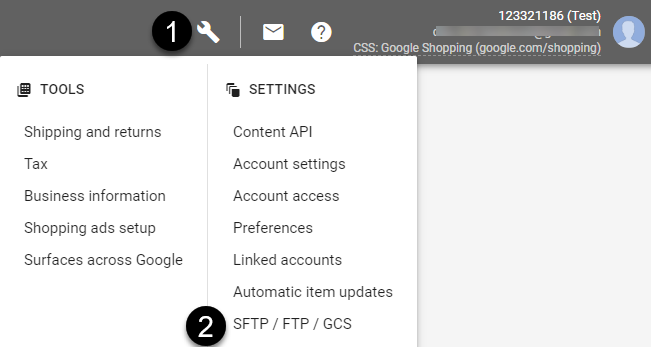 Create your FTP account and Save changes
Note down your FTP credentials
It can take up to 15 minutes for the FTP account to be activated.
Go to Products > Feeds
Click the plus button
Choose your target country (and language), and click Continue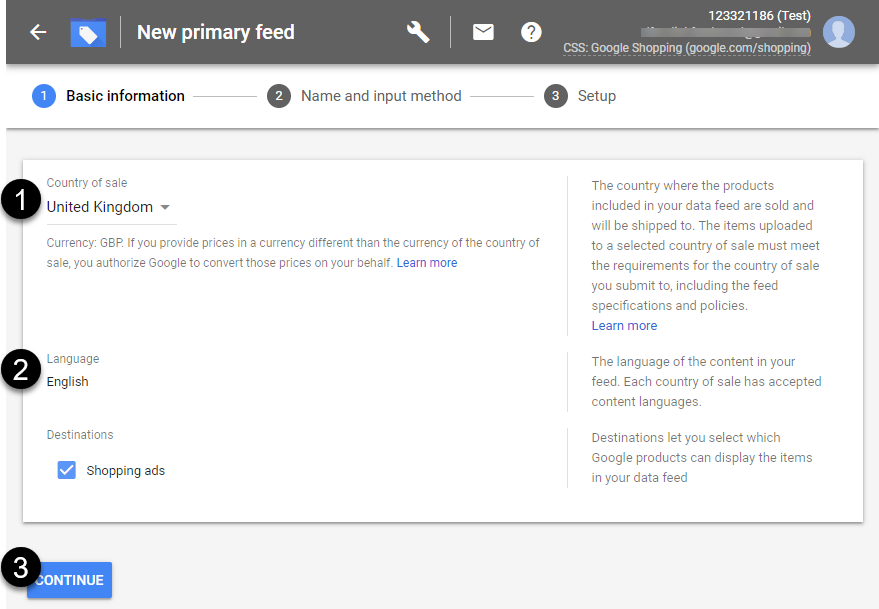 Provide a name, select Upload, and click Continue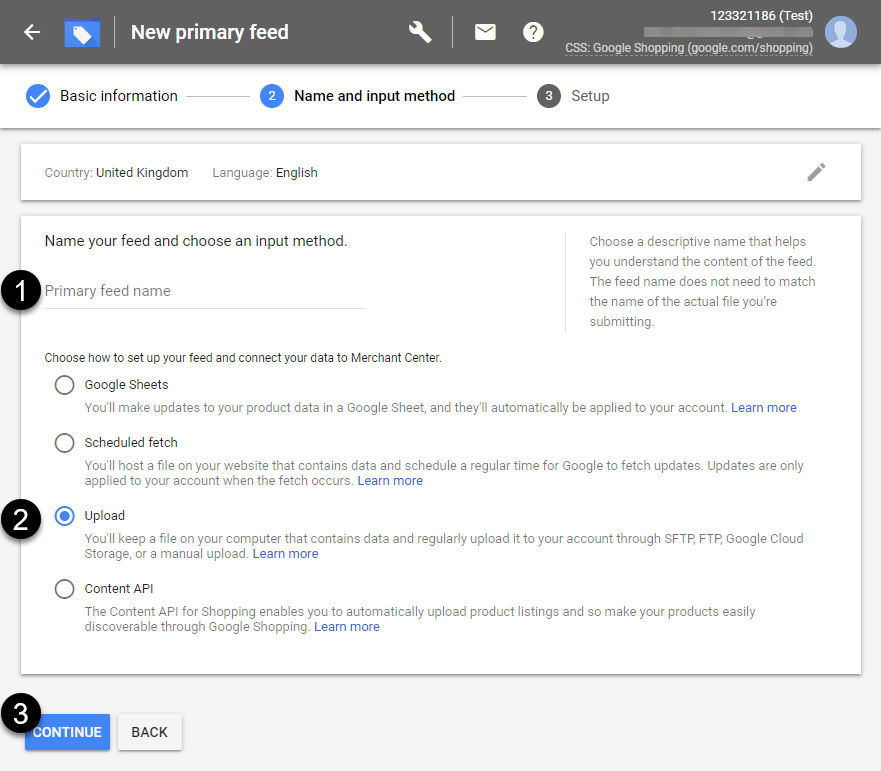 Enter the name of your feed file
The name must match the name of the uploaded file.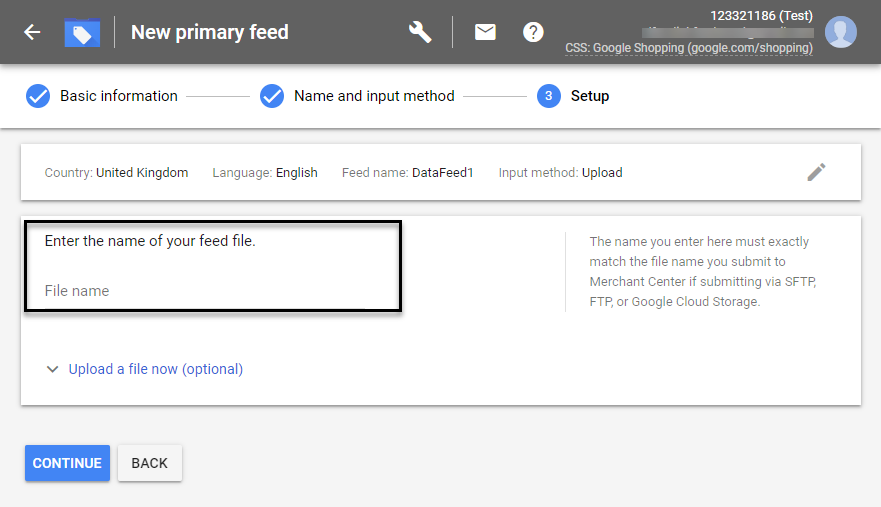 Log in to DataFeedWatch
Go to your shop, add Google channel, and create a new feed
Go to Options > Edit channel
In the FTP Credentials section, provide your credentials
Remember to always provide the same filename.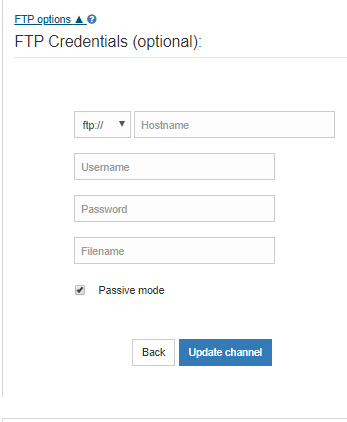 Click Update Channel
The feed will be now sent to the server automatically every day just after your products are downloaded to our system.
Did this article help you solve the problem?