How to add currency code in DataFeedWatch
How to add currency code in DataFeedWatch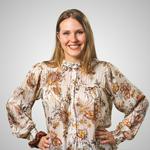 Updated by Ewa Kulik
Price errors are among the most severe feed issues an advertiser could run into in Google Merchant Center (GMC). The most common is "Invalid or missing required attribute: price". Probably you haven't assigned any currency, or you formatted it incorrectly.
How to fix it?
Head to your shop.
Go to the Mapping. 
Scroll down to find the field price. 
Click Edit values on the right.
From the drop-down menu Mapping type, select Add Suffix. 
In the next field just on the right, put your currency code with a space before, for example - " USD"
Click on Confirm. 
Click on the blue button Done.

Adding currency code to your sale price
If you have a sale_price attribute in your feed, after adding your currency code, you need to: 
Click on the Only If tab. 
The module with the rules settings appears. 
Click on the field to open a drop-down menu.
Go to your Internal Fields. 
Search for Sale Price, and select this one. 
Next, click on the following field to open a drop-down menu, and select the option: Is not blank.
Click on the Done button.
Then click on the blue Save and Proceed button in the bottom right corner.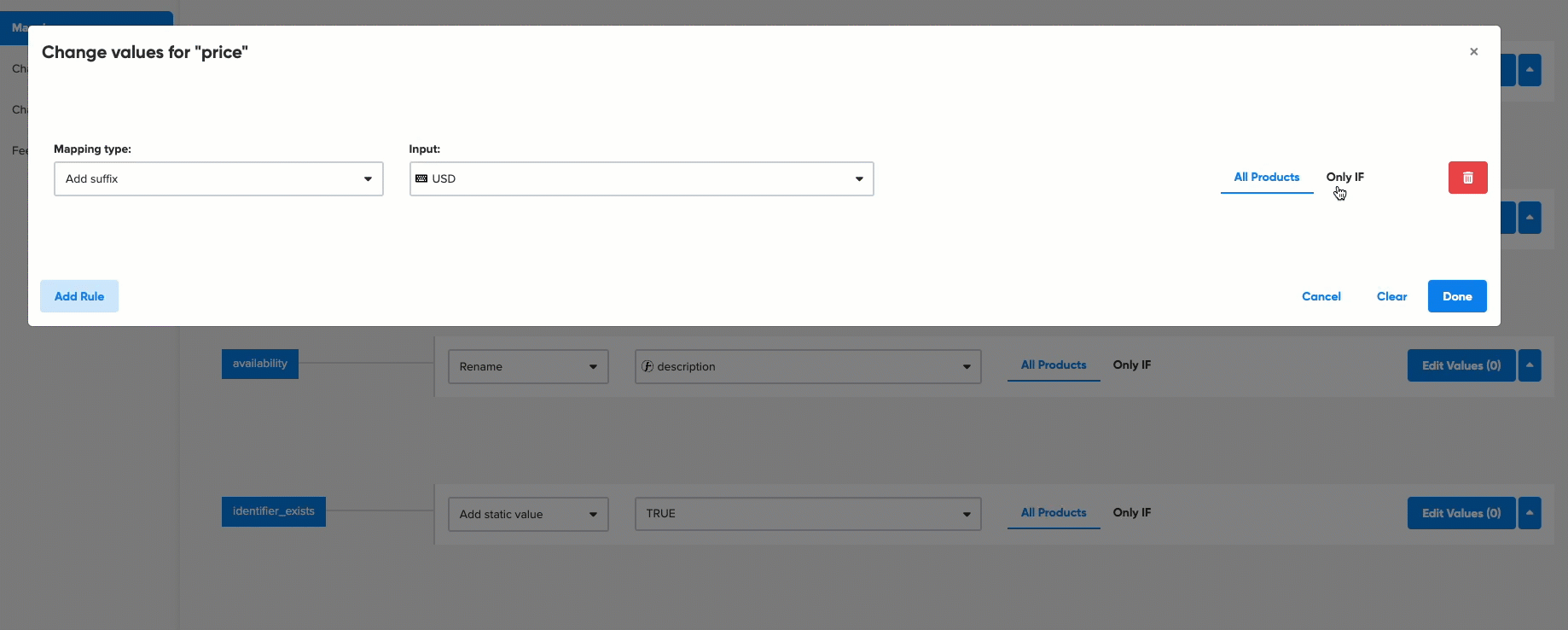 Having doubts or problems? Chat with us! We'd love to help you 💙.
Did this article help you solve the problem?