Amazon (Legacy Integration): Creating ASINs on Amazon Seller Central (via Web Interface)
Amazon (Legacy Integration): Creating ASINs on Amazon Seller Central (via Web Interface)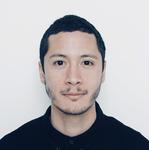 Updated by Kevin Rogers
This method involves creating ASINs within your web browser. It's the simplest and is suited for creating one or a small number of ASINs.
To create ASINs this way, follow the steps below:
Log into your Amazon Seller Central account. 
Navigate to: the Inventory tab > Add products > Create a new product listing.
Follow the steps and add required information.
The new ASIN will appear on Amazon usually within 15-20 minutes after submission.
See this article to read about other methods for creating ASINs.
Did this article help you solve the problem?