Amazon (Legacy Integration): Creating ASINs using DataFeedWatch
Amazon (Legacy Integration): Creating ASINs using DataFeedWatch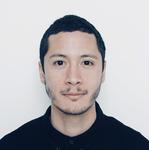 Updated by Kevin Rogers
This method is suited on-going creation of ASINs directly from your product catalog. You can create ASINs directly from inside of DataFeedWatch.
To create ASINs this way, follow the steps below:
Inside DataFeedWatch, navigate to the list of channels for your shop
Click on the target Amazon marketplace (eg. Amazon Marketplace (for US))
Click on the Add template button
Select category-specific file option from the dropdown menu
You cannot create ASINs using other file templates.
Select a category option from the dropdown menu
When populating the template, set the Update Delete field set to Update
Setting field to PartialUpdate will not generate new ASINs.
The new ASIN will appear on Amazon usually within 15-20 minutes after the upload is complete. Large files may take longer for Amazon to process.
See this article to read about other methods for creating ASINs.
Did this article help you solve the problem?