Update: New Channel Added for Germany—Bellissy
Update: New Channel Added for Germany—Bellissy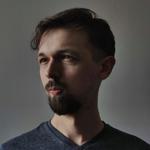 Updated by Paweł
New Channel Update
We have recently added a new channel for Germany, much anticipated by our customers.
It is Bellissy, so if you were wondering if you could add your product feed for this channel, the answer is yes.
To add the new channel in DataFeedWatch:
In DataFeedWatch, select your Shop from the list of shops
Click Add Channel button
Select Germany, then Bellissy channel, and click Add Channel

Map the relevant product attributes
Copy your feed's address so that it can be connected with Bellissy
And that's it, you're all set!
Did this article help you solve the problem?