Update: Copying Internal Fields between Shops
Update: Copying Internal Fields between Shops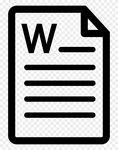 Updated by Paweł
After adding a Shop, you are required to map the Internal Fields. This operation can be quick and simple, but if you need some more complex rules, you may also need them to be copied and used in the same way in other shops.
Now, in the Internal Fields all you need is two clicks to use the Internal Fields previously configured for another shop.
How will the Copy from other shop button work?
In the Internal Fields page, a new button will appear now, on the top-right of the mapping screen.
This new feature will allow copying Internal Fields between any two shops. You can also copy them to a newly created shop, so that the configuration of Internal Fields from scratch is not required.
This will let you immediately continue to the next steps, and save a lot of time spent on configuration!

Did this article help you solve the problem?