Using Internal Fields in Channel Mappings
Using Internal Fields in Channel Mappings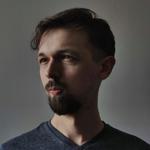 Updated by Paweł
To use Internal Fields in your Channel:
Click Channels
Click the name of your channel
In Map Fields tab, find a field that requires mapping
Choose your mapping method, usually Rename will be ok
Choose Internal Fields, and select the previously prepared Internal Field

Internal Fields are there to simplify and automate your work. They are fully customizable, and you can always choose whether or not to use them.

Internal fields are by default not available for sub-accounts. You can always ask the main account user to change this setting for you.
To find out more about Internal Fields and how to use them to enhance your feed, refer to Mapping and Using Internal Fields (Practical Examples).
Did this article help you solve the problem?