Amazon (Legacy Integration): ASIN Numbers Settings
Amazon (Legacy Integration): ASIN Numbers Settings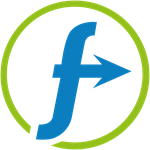 Updated by DataFeedWatch
First, you need to select whether you wish DataFeedWatch to download ASIN numbers.
It is recommended to select this option if you already have products in Amazon Marketplace.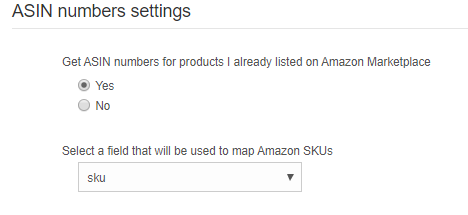 When selected, DataFeedWatch will download the ASIN numbers from your Amazon seller account and assign them to the products downloaded from your shop. Once in the system, you will be able to select ASIN as an input field.
Please also select a field that will be used as SKU in Amazon. This will be needed later on for auto-mapping and matching ASIN numbers to your products.
ASINs in DataFeedWatch
ASIN numbers play a vital role in managing Amazon Marketplace via DataFeedWatch. After uploading products to Amazon Marketplace it is highly recommended to use ASIN numbers as product identifiers whenever you wish to update your products.
Whenever auto-mapping is available, DataFeedWatch will map the product id from ASIN if it exists.
ASIN numbers are downloaded to our system after each successful upload. You can also trigger downloading ASIN numbers manually from Amazon Marketplace. Please do so every time you upload products using Listing Loader template.
You can also review and edit ASIN numbers by selecting the Show ASINs option. ASIN numbers edited by the user will not be overwritten by the system.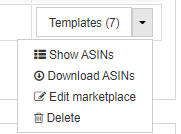 We added additional filters to let you easily see for which products ASINs:
were assigned;
were not assigned;
were edited.
Did this article help you solve the problem?