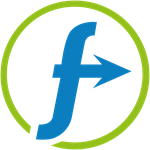 Updated by DataFeedWatch
To add your BigCommerce shop, follow the steps below:
In DataFeedWatch, click Add Shop

Enter a name for your shop (use any name you like)
Select BigCommerce from the list of Shopping Carts
Enter your shop's address
Click Next Tab

In the Installation tab

Select I am the Shop Owner

If you can't access your shop's admin panel yourself, choose the other option and send the instructions to the person who can log in and install DataFeedWatch.

Click Get this app

Click the Install button

To agree for the DataFeedWatch to access your shop, click Confirm

When back in DataFeedWatch, Updates Schedule tab:

From the first drop-down, select your timezone
Use Add Another Update button, to add more than one daily update times

If you need downloads above your plan—you'll easily add them after you add this shop, in Shop Settings. (Feature not available in Shop Plan.)

To continue to Internal Fields tab, click Next Tab

For each field on the left, select a main mapping type from the first drop-down

You can just check and accept our suggestions where available.

From the second dropdown, choose one of the attributes from your shop

To create a shop, click Finish
Did this article help you solve the problem?