How to Grant Access to Price Watch to sub-account
How to Grant Access to Price Watch to sub-account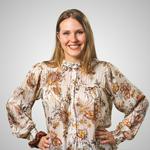 Updated by Ewa Kulik
It may happen that one of the sub-account users asks you to add the Price Watch to their shop. 
Price Watch is available for both types of users: sub-accounts & main account owners.  
However, a sub-account user can use
Price Watch
only in a
View-Only Mode
. 
It means that they can see and filter out all the results on the Price Watch dashboard, but
only the main account owner
can take certain actions, like
activating Price Watch for shops
,
selecting products for comparison updates
, and
setting up Price Watch
.
Before a sub-account can use Price Watch, an account owner needs to:
Grant them corresponding access to Price Watch in a View-Only Mode.
Determine with a sub-account what shop and settings they want to be applied.
Install Price Watch for the indicated shop 👉 Installing Price Watch.
Set up Price Watch.
How to Grant Access to Price Watch to sub-accounts:
In DataFeedWatch, head to the left-hand navigation.
Select Account.
Next, go to Users.
On the Users list, select a sub-account user for whom you want to add Price Watch.
In case you need to add a new user, click on the button Add User on the left and follow the instructions. 👉
Adding Users
.
Click on Edit on the right.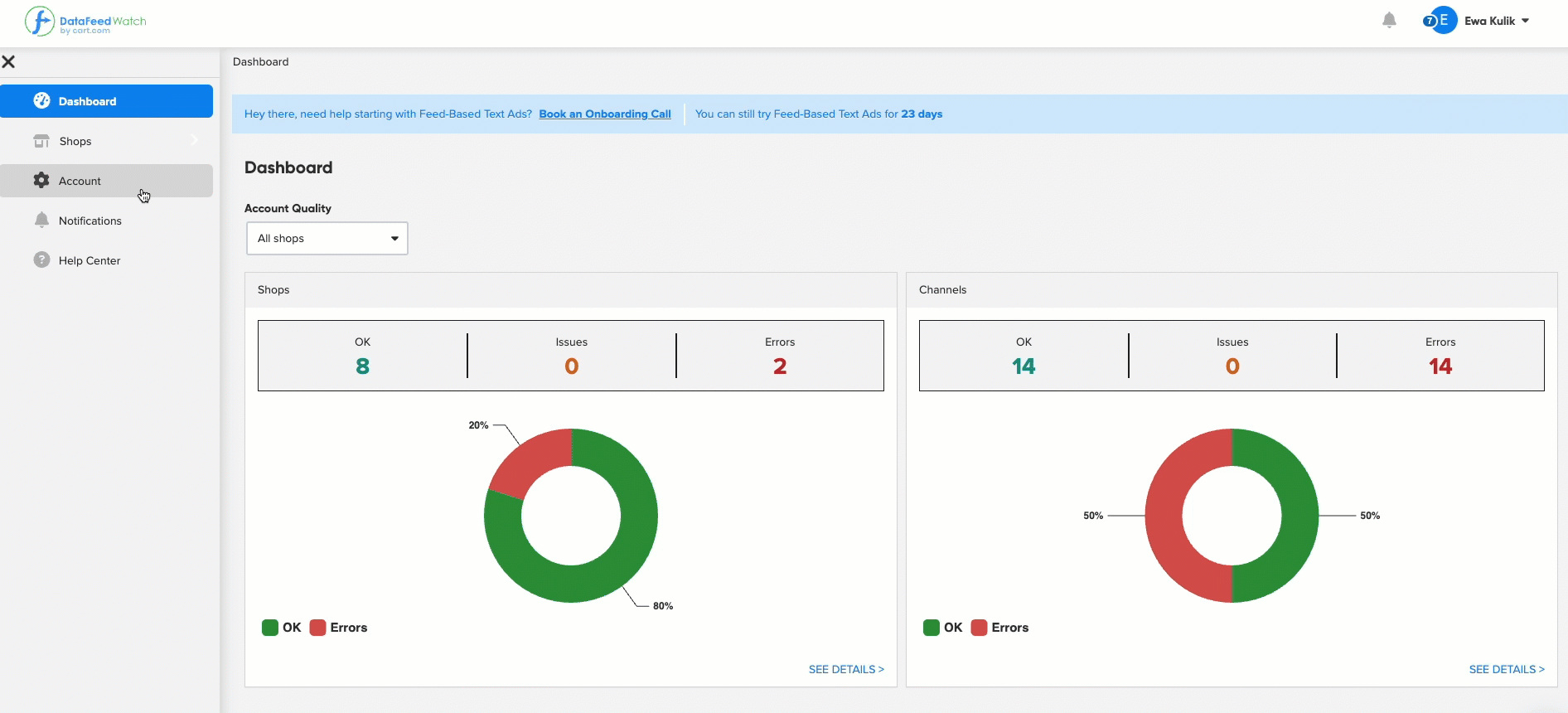 On the Edit User panel, go down to Permissions.
Select the last checkbox: Can Access the Price Watch in View-Only Mode.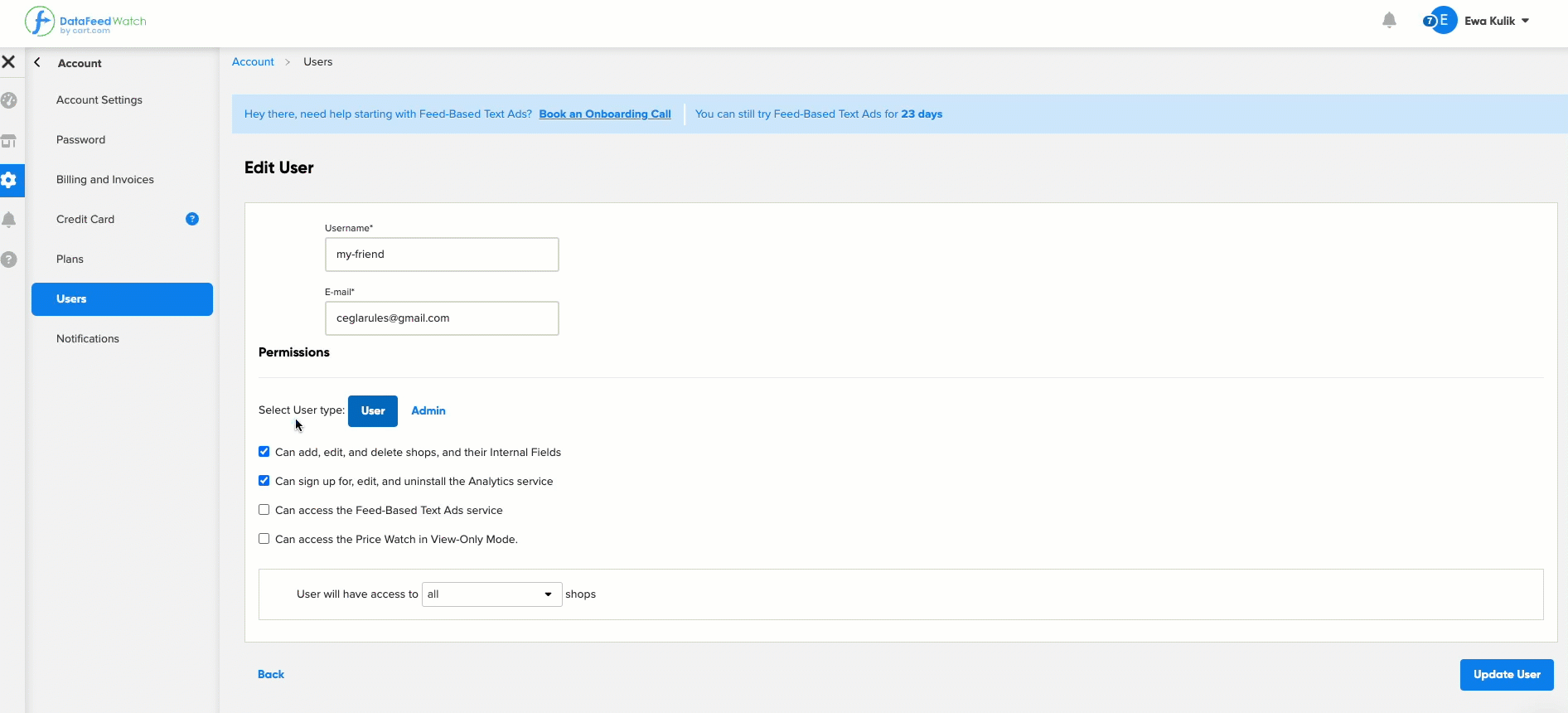 Click on the Update User.
You are all set to get started with Installing Price Watch for the sub-account's shop.
Next: Please refer to the article
Installing Price Watch
to activate Price Watch, select the products to compare, and set up the comparison updates.
Did this article help you solve the problem?