Update: Amazon Sweden and Amazon Poland Now Available in our Marketplaces (Beta)
Update: Amazon Sweden and Amazon Poland Now Available in our Marketplaces (Beta)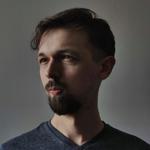 Updated by Paweł
Amazon.se and Amazon.pl Now Available with Amazon Listing 2.0 Beta
If you're a participant of our Marketplaces Beta Program, you can now advertise your products also in Poland and Sweden.
When Amazon has recently entered these markets, we were also ready to go. And, as soon as it was announced, we also had our solution almost ready for launch. 🧑‍🚀
If you are not in the Marketplaces Beta, go to Marketplaces > Subscribe for Updates. We'll definitely reach out to you when it becomes available again.
But, don't worry if you're not in the program, you can also add Amazon as a Channel—and advertise your products this way. This method will work for Sweden only though.
Did this article help you solve the problem?