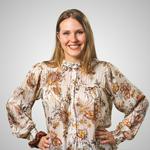 Updated by Ewa Kulik
Global Trade Item Number, aka. GTIN is one of the unique product identifiers (UPIs). A manufacturer of products applies for the GTIN number to Uniform Code Council (GS 1 US). Then they assign their GTIN to distinguish the products the retailers sell on the global markets.
GTIN is unique, meaning if you sell the same product as another retailer, its GTIN will be identical. 
Including the GTIN [gtin] attribute in your product feed is especially beneficial when creating ads or enhancing your listings.
It allows SERP to quickly recognize and classify the products you sell and match them with the search queries. In other words, it helps potential clients find your products. 
There are several GTIN types you may come across. Depending on the product type and where you want to sell them, they differ in length. They are the following:
UPC (in North America / GTIN-12): 12-digit number
EAN (in Europe / GTIN-13): 13-digit number
JAN (in Japan / GTIN-13): 8 or 13-digit number
ISBN (for books): 13-digit number 
ITF-14 (for multipacks / GTIN-14): 14-digit number
How to find a GTIN of your product 👉click!
It is fundamental to provide correct product identifiers. 
You can not invent, guess, or include values from other similar products.  When you doubt, it's better not to include it than provide the incorrect one since Google Merchant Center will disapprove your products. 
GTIN number is not a required attribute on Google; however, having it may bring several benefits. 
Issue related to GTIN
Look at the list of possible issues you may encounter, and refer to the corresponding article to fix an error. 
GTIN is missing 
GTIN is invalid
GTIN is not unique
💡 If you want to learn more about GTIN, visit our blog article.
Did this article help you solve the problem?