Feed-Based Text Ads: Creating Brand and Product Type Campaigns (BPT)
Feed-Based Text Ads: Creating Brand and Product Type Campaigns (BPT)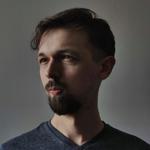 Updated by Paweł
BPT campaigns allow you to advertise a group of products based on their brand ( adidas ) & product type ( football shoes ). BPT campaigns also use other information from the feed to cover more search terms & make the ads more relevant.
To create a BPT campaign, follow the process for the Group Campaign with the below-described changes
Create a new product title for BPT campaign using a custom field
In the above example, we are creating a new title with brand & product type fields using combine function. You can also add more information based on the type of products you are advertising. For example, if you want to advertise adidas Predator football shoes, your custom field will be as follows.

adidas is the brand, Predator is the franchise, football is the sport & shoes is the product type. If you do not have attributes like sports or franchise in a separate field, you can often extract it from other fields like title or description as shown below.

Add a new campaign

Copy settings from the corresponding campaign

Settings from the selected campaign will be copied after you click Save & Continue.
Then map the newly created title under tag assignments

The rest of the process is same as for the Product Group Campaign
Did this article help you solve the problem?