Analytics Error: Insufficient Permissions
Analytics Error: Insufficient Permissions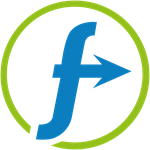 Updated by DataFeedWatch
In order for our tracking to work, we need to create a new profile in your Google Analytics Account.
This is possible only if your Google Account, grants us access with a sufficient level of permissions.
Please ask the administrator of the Analytics Account to grant you permission to edit.
To check your current level of permissions, please follow these steps
Log in to your Google Analytics account, and go to Admin
Select the account that you would like to connect DataFeedWatch with
Choose User Management
Find the e-mail account you are using and see if Edit field is checked
If you do not have sufficient permissions level, please ask the administrator of your Google Analytics account, to grant you access rights.
Did this article help you solve the problem?