Ebay Marketplace MIP: Mapping a Template
Ebay Marketplace MIP: Mapping a Template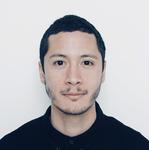 Updated by Kevin Rogers
Below are the most critical fields you're likely to encounter in an Ebay MIP Marketplace template. Here we provide more context and help tips beyond those provided with tooltips ⓘ on the Map Fields tab.
For an in-depth look at field requirements, visit Ebay's MIP User Guide. For more information on how to use mapping, visit our Mapping Types help articles.
Product Fields
SKU - Each SKU must be unique across your entire inventory. This field is the same as 'Custom label' inside your Seller Hub listing dashboard.
Localized For - Specifies the language that the listing is published in (eg. it_IT, en_US). Select from the static list of values in Map Fields.
Title - The title of the listing.
Product Description - Text that accurately and completely describes the product.
UPC / ISBN / EAN - Global trade item numbers (GTINs) are conditionally required depending on category. Check Ebay's Product Identifiers documentation to see requirements by category.
Condition - The condition of the product (eg. NEW, NEW_OTHER, USED_EXCELLENT). Select from the static list of values in Map Fields.
Picture URL - Include at least one image file (photo) for each SKU. Picture URL 1 is used as the main picture. It is repeated for each variation.
Distribution Fields
Channel ID - The unique identifier of the sales channel (eg. EBAY_US, EBAY_UK, or EBAY_DE). Populate if you are selling on multiple country channels. If you do not map, MIP will automatically list to your default channel. Select from the static list of values in Map Fields.
Category - Identification number of the eBay category. You can map this field manually to values in your feed, but we recommend using Categorize Products tab for autogenerated and bulk mapping.
Learn more about how to use product categorization in our Categorize Products article.
Shipping Policy / Payment Policy / Return Policy - Unique identifier of the business policy. Business policy IDs can be obtained in your eBay account preferences.
For more information, see our Ebay Marketplace MIP: Business Policies (Payment, Return, and Shipping) article.
List Price - The price of your listing.
Template Name - This field maps the SKU to a user-created description template. A description template must be created first before it can be assigned using this field. The value should match exactly to your Template Name inside your Ebay Manage Templates section.
For more information, read Ebay's Selling Templates article.
CustomFields - Custom fields allow sellers to specify data elements that are not part of the product definition but can be referred to in a description template.
Best Offer - Enabled Indicates acceptance of best offers from buyers for this SKU.
Inventory Fields
Total Ship To Home Quantity - This is the quantity available for sale.
Did this article help you solve the problem?