Update: Pause Your Feed for a Specific Channel
Update: Pause Your Feed for a Specific Channel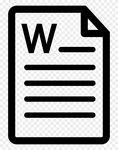 Updated by Paweł
Why should you pause your feed?
Sometimes you might want to stop advertising your products on specific channel, but keep your rules in DataFeedWatch in case you need them later.
Also, you may want to play around with your titles or descriptions, without any risk that they could be pulled to your channel and shown to your potential customers.
How to pause your feed?
Go to Channels
Go to Options column, next to the Channel you would like to pause
Click Pause channel

What will happen when you pause your feed?
We will remove the output feed from its URL
You will still be able to edit your rules and review the results
You can reactivate your feed at any time. Just go to Options column, and from the drop-down menu select Activate channel.
Please note that any changes you make when your channel is paused will be used once the feed is reactivated.
Did this article help you solve the problem?