How Can I Check My Input Feed?
How Can I Check My Input Feed?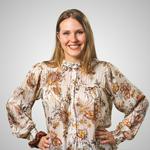 Updated by Ewa Kulik
The Input Feed is a source of the main information about the products you upload to DataFeedWatch, in the supported format.
DataFeedWatch allows you to check whether the information has been successfully sent and saved in the app. It may avoid many issues at a later stage of data feed optimization.
Also, reviewing the input feed is often the best way to troubleshoot any problems you may have with your output feed.
How to check if my input feed is correct?
You can check if the uploaded data feed coincides with your input feed in various ways:
 Check the number of products. Go to your shop list, and check if the number of products is the same as in your source feed. 

You can also head to the Shop Products list to check if all the products are listed, and contain the necessary information. 

You can search for specific products using advanced filters in the same Shop Products list. That way, you can quickly find the missing product or the one with incorrect information.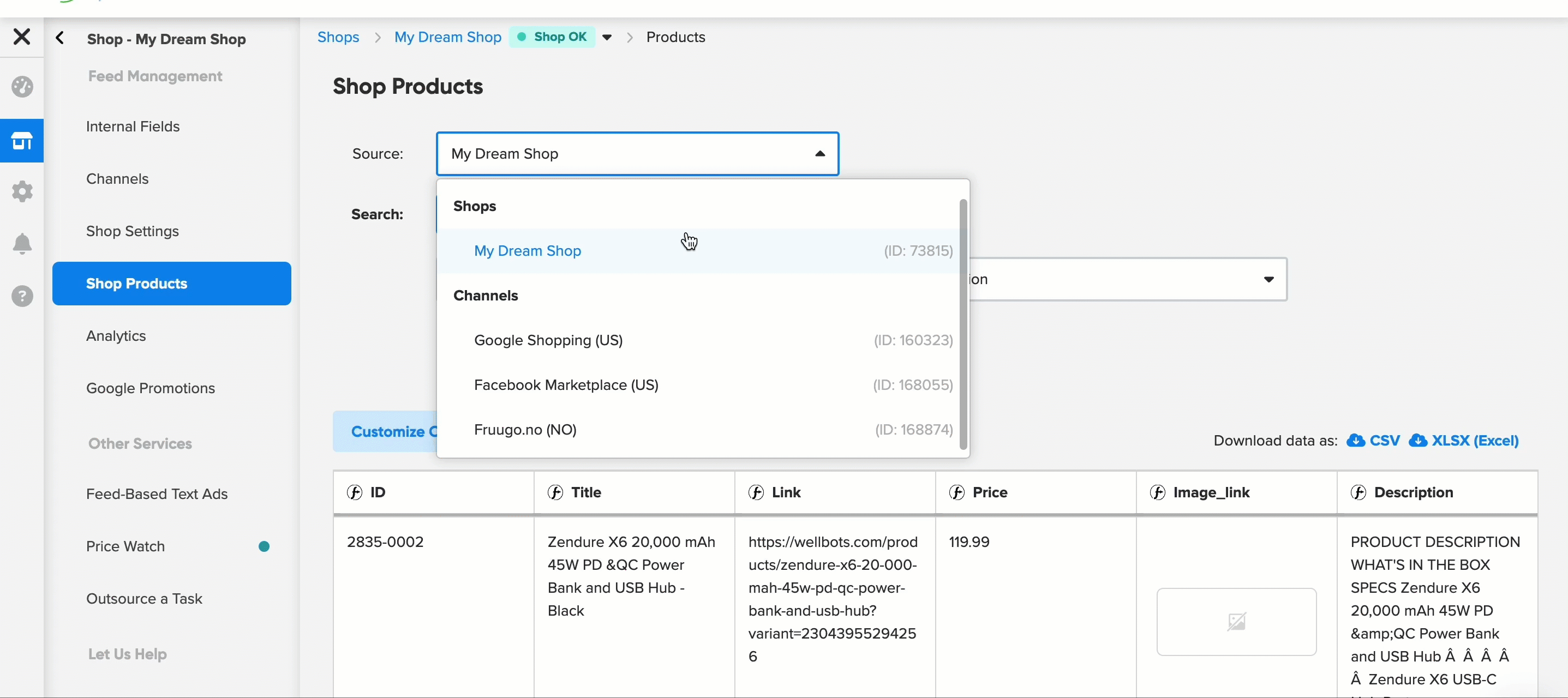 Choose the the attributes you want to see int he columns by clicking Customize Columns.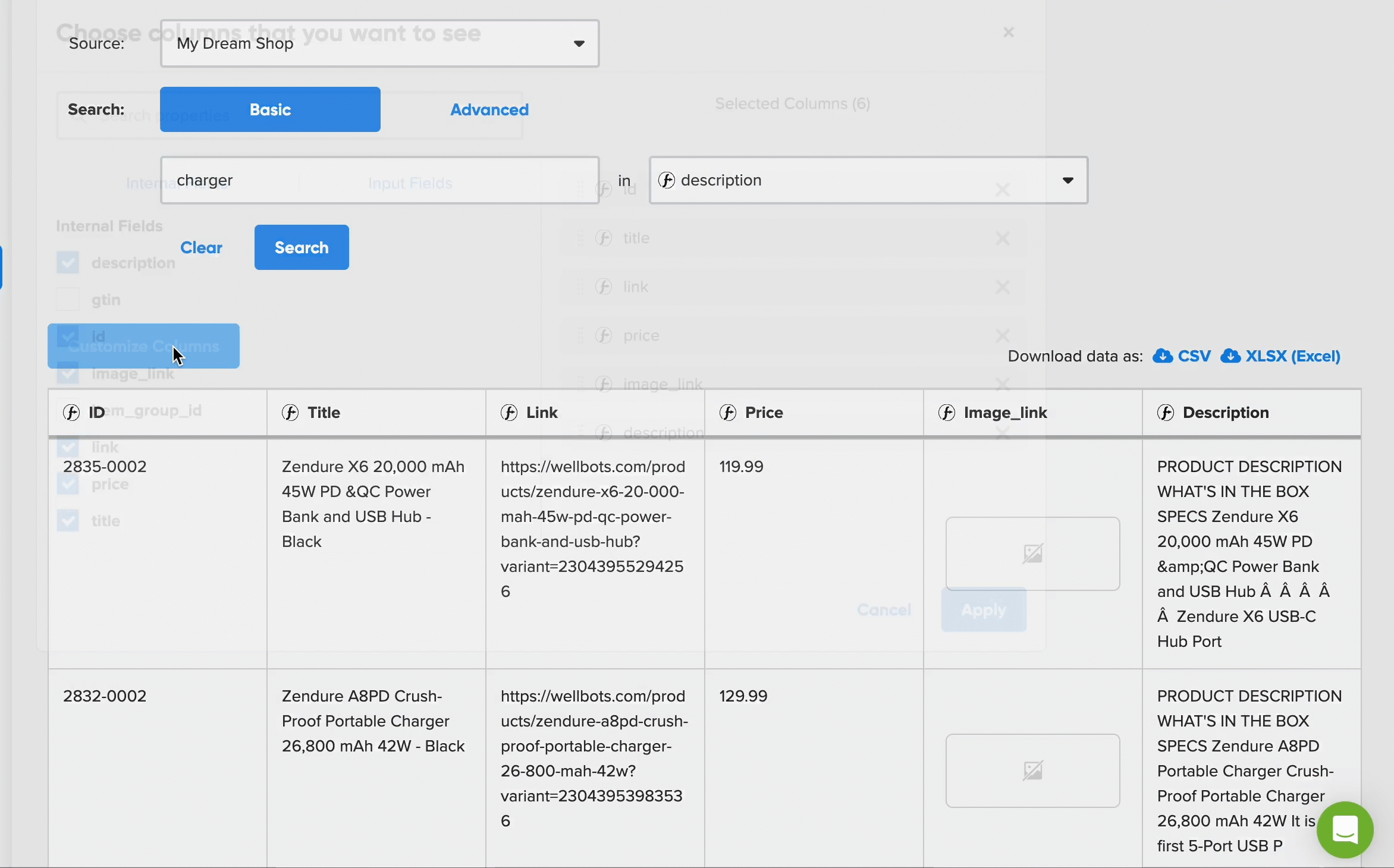 Moreover, you can download the data as a CSV or XLSX file if you prefer to save it and filter out the products in an external spreadsheet.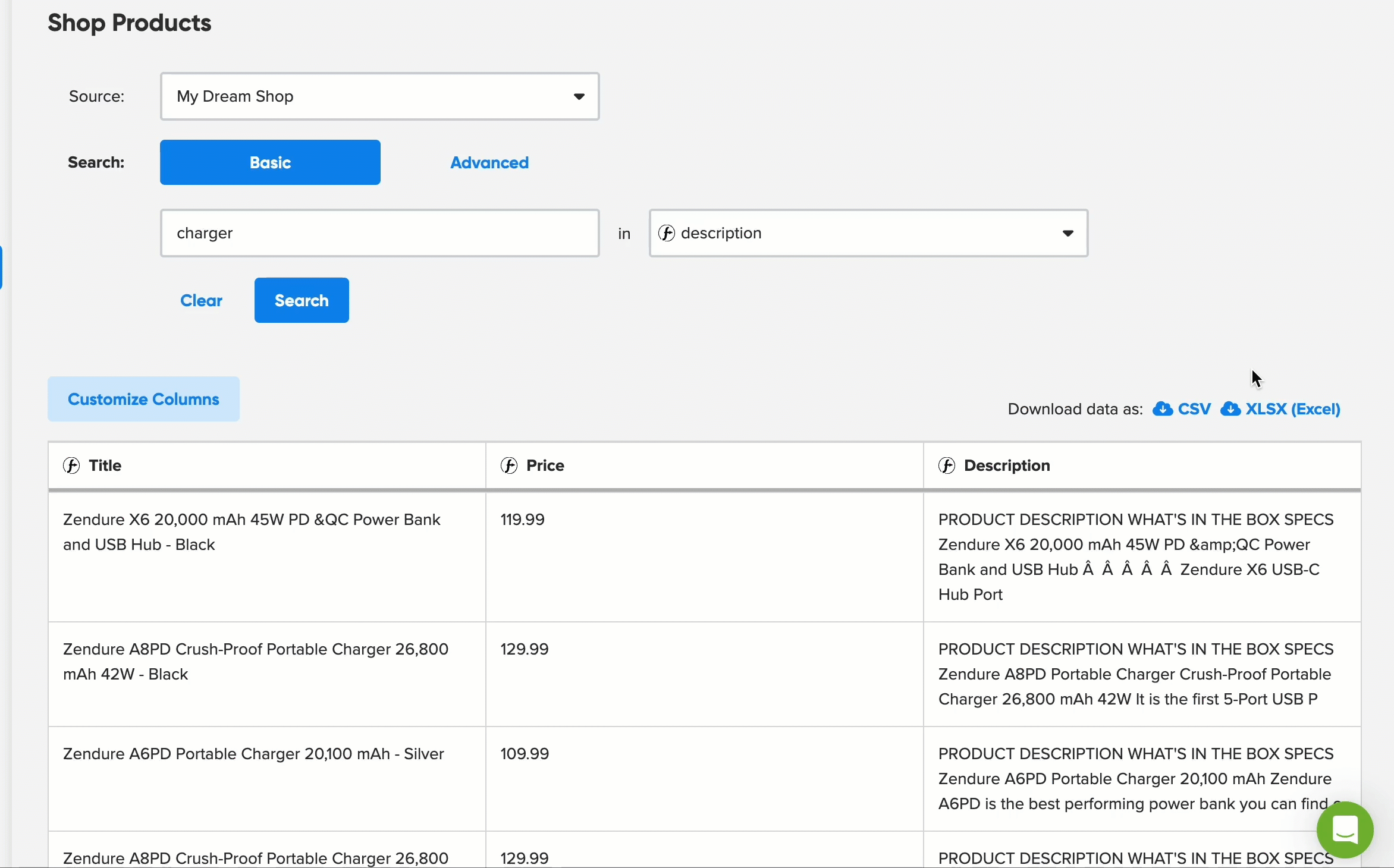 To verify your Output Feed, please refer to the article How can I check my Output Feed for a channel?
Did this article help you solve the problem?