How can I check my Input Feed?
How can I check my Input Feed?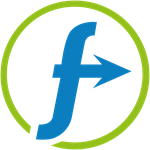 Updated by DataFeedWatch
You often need to check what is in your source feed. You know what's in your store. But still—reviewing the input feed is often the best way to troubleshoot any problems you may have with your output feed.
DataFeedWatch offers many ways letting you check your Input Feed.
1. Check the number of products

2. Check the Show Products page

3. Search for your Products

4. Select the fields by clicking Customize columns

5. Export Input Feed to File
Did this article help you solve the problem?