Uploading Data Feeds via FTP
Uploading Data Feeds via FTP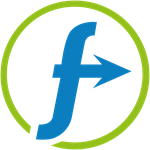 Updated by DataFeedWatch
You can upload your Google Shopping feed via FTP up to 4 times a day.
FTP is another option to connect your Products from DataFeedWatch with the desired channel. After your first successful connection, we will upload your feeds to the channel automatically.
Before you start, make sure that the status of your channel is OK.
To upload the Data Feed using FTP, follow the steps below:
In DataFeedWatch App, go to Shops > your shop's name
Click Options dropdown next to your channel, and select Edit channel

Click FTP Connection, and then provide your credentials in the fields below

At this step, you need to know FTP Credentials required by your channel, like Google Shopping.

To send the feed to the channel at any point, click FTP Upload button in the drop-down list next to the channel (optional)
Your product feed will now be sent to the server automatically every day, just after your products are updated in DataFeedWatch.
Did this article help you solve the problem?