Update: Price Watch Available for Everyone in Open Beta
Update: Price Watch Available for Everyone in Open Beta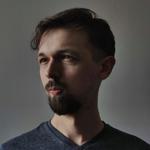 Updated by Paweł
Our Price Watch service entered the Open Beta phase in January 2021, so it is now free to use for anyone. You only need a Google Shopping channel, and you're ready to compare 1,000 products for free. 🎉
As it is still a Beta of the product, there are specific limitations. But we've still decided to make it available to you, so we could gather feedback and adjust it to your needs.
In the future, you can expect it to be a paid, but improved and extended service. We hope you'll like it now and decide to choose it also in the future! 🙌
Did this article help you solve the problem?