How does Products Drop Protection work?
How does Products Drop Protection work?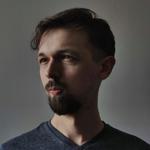 Updated by Paweł
How does Products Drop Protection work?
This feature is available for Merchant plan and above.
While adding your shop, in the Updates Schedule step (also when accessed from Shop Settings), you can make sure you receive information when anything disturbing is going on with your number of products. 📉
This is called Products Drop Protection, and it is available in two options:
One option is to receive an email when the number of products is lower than previously, by the percentage you set here. If you set it as 20%, you will get a notification when the number of products drops for example from 10,000 products to 8,000 products, or less than that. We'll update the feed in this scenario, so only 8,000 products will be advertised.
Another one, is additional protection, to make sure we do not use a feed with a significantly lower number of products. In this case, we will keep your last 10,000 product feed untouched, and we will ignore the new 8,000 product feed completely. We will still check the number of products in each update, and use the updated feed if it includes more products again.
Did this article help you solve the problem?