Google Shopping Ads Overview
Google Shopping Ads Overview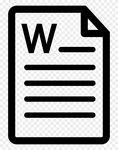 Updated by Paweł
This feature is now available in beta version, for only a limited number of users. If you're also interested, please request access and wait for the confirmation e-mail from our team.
Google Shopping Ads functionality allows creating Google Shopping campaigns automatically, every day, based on the data in your feed.
Your ad groups and product groups will automatically be updated whenever new values become available in Google Merchant Center.
In the Google Shopping Ads module, you can:
Connect your Google account and download all the Google Shopping campaigns
Use product attributes to create multiple ad groups and product groups at once
Check and upload the new structure
Check the summary and preview before uploading the structure to Google Ads
Did this article help you solve the problem?