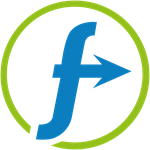 Updated by DataFeedWatch
To help you move around the application, we have prepared a list of terms used, with the relevant definitions.
We hope this will help you understand DataFeedWatch better!
DFW

DataFeedWatch

Shop

Your platform used for selling products online, usually with your own domain.

Channel

Place where you can create output feeds appropriate for clients in a given country and for specific shopping platform.

Mapping

The process of assigning specific values to fields. This can be done using various mapping methods.

Input Feed

File—containing all of your products and their attributes—imported directly from your shop.

Output Feed

File—containing all of your products and the appropriately modified attributes—coming from your channel and used to sell products in a given country.

Fields

Attributes describing products (such as ID, Title, Price, etc.).

Input Fields

Product attributes in the form obtained directly from your shop or file.

Internal Fields

Product attributes in the form already modified by the user.

Edit values

You can find this feature on the right side of every mapping field. Edit values let you set up the complex rules of the mapping field, so it obtains the additional configuration to empower the optimization.

Using edit values, you can, among others: replace multiple texts in your input fields, calculate numerical values, add prefixes and suffixes, and many more.

If you want to learn more, head to the Edit Value Types section of our Help Center.  

Preview

This option allows you to check the results of your work in the mapping. To turn it on, click on the Preview button on the right side of the field you want to check data.

Parents/ Variants

In other words, the parent product and its variations.

Product variants are a group of identical products that only differ by the attributes like color, material, pattern, or size. For example, one pattern product,  a t-shirt, may be available in 3 sizes and five colors. It will give us 15 variants of this t-shirt in total. 

Product variants allow businesses to determine how many variations of an individual product are available. Product variants have unique IDs and share a common product group ID.

If you want to know how to advertise all product variants, parent products only, or merge all variant options into one parents-feed, please check for more details here 👉 Merging Variants.

Shop products

It is a list of all the products imported from the source file into DataFeedWatch.

How to use Shop products  👉 Using Shop Products.

Channel products

A list of the products imported from your shop to the selected channel. 

The channel products table lets you see whether the mapping you had made, worked out as you expected. Also, it allows you to check if your products have any missing values and were sent correctly.

We highly recommend reviewing your output feed before you send them to the shopping channel to avoid possible issues. 

You can access the Channel Products in two ways: 

Go to the channel and select the Channel Product in the left-side navigation bar.
In the Shop list, head to the last column, Options and click on Edit Feed drop-down menu. Then select the first option Show Feed.

Merging [Feeds]

 DataFeedWatch allows you to merge numerous feeds to enrich your product's data. 

You can merge your input data feed with additional input sources and add more additional interesting information about your products via other files. 

To see more, refer to 👉 Merging Additional Feeds.

Master Account

Master Account (Multi-Client account, MCC account) allows you to have a master account with multiple different DataFeedWatch accounts under it. 

It is an umbrella account that allows account owners to switch between multiple accounts easily. 

Read more 👉 Is there any agency or umbrella account dedicated to managing many shops?

Admin Account

An account owner is the main account with the most significant scope of permissions. The account owner can manage plans, users, billing, and invoices. 

Also, the account owner can specify what a sub-user has access to. 

To manage the scope of permissions of sub-accounts, go to your Account Settings. Next, head to the Users tab, where you will find the list of all the sub-users. Read more here  👉 Adding Users: User and Admin Type.

Also, you can add a new user. Learn how to add sub-users here 👉 Adding Sub-accounts.

Google Merchant Center (GMC)

Google Merchant Center is a digital platform where online retailers upload and manage product data that fuels Google Shopping Ads.

Within the Merchant Center, you also provide information about your eCommerce store, shipping, or taxes.

To learn more about Google Merchant Center, please refer to 👉  What is the Google Merchant Center. 

What you can also find interesting: How to upload a feed to Google Merchant Center.

Bridge

A plugin that needs to be installed in your shop. It connects your shop with the DataFeedWatch App.
Did this article help you solve the problem?