Update: ID Change in the Mapping of Google Shopping Channels
Update: ID Change in the Mapping of Google Shopping Channels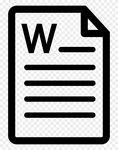 Updated by Paweł
For better user safety and smooth operation of the application, the ID field in Map Fields tab is locked by default.
This is only the case for Google Shopping Channels, and you can change the ID in any other channel at any time.
However, you will now be able to change the ID in the mapping of Google Shopping Channels, when you need that.
Please note that changing the ID will prevent displaying Cost Data in the DataFeedWatch Analytics module.
How and why have we decided to change this?
To give you the freedom of choice, we have decided to implement an option of changing mapping of the ID.
Yet to change mapping of the ID in the Map Fields tab, you need to unlock it first. This is to prevent any issues resulting from ID change.
And because we enhance Google Analytics with Cost Data using this ID, our Analytics module will not be able to collect Cost Data in the future.
Did this article help you solve the problem?