Update: New Output Feed URLs & Increased Speed
Update: New Output Feed URLs & Increased Speed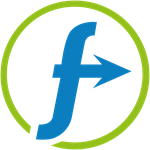 Updated by DataFeedWatch
We usually don't announce these backend updates, but this time we are making an exception.
We are working hard to make DataFeedWatch better for you and we have made some updates that will improve the loading time of the mapping pages and the processing speed of the feeds.
New Output feed URLs
We have changed the URLs of the output feed that goes to the shopping channels, but no worries: the old feed URLs still work!
After adapting and optimizing the feeds in DataFeedWatch the URL of the output feed has to be copy-pasted to your shopping channels.
Instead of "https://my.datafeedwatch.com/static/files/……" your output feeds will now look like "https://feeds.datafeedwatch.com/….".
Before:

After:

Although there is nothing required from you to do, we wanted to avoid users getting confused about this changed domain URL. Everything is handled in the backend and the URLs are being automatically updated.
Speed improvements
Improving the speed, therefore the efficiency and productivity of our users is highly important to us. All new developments are made with this prerequisite in mind
We are happy to announce that:
Mapping page loading time was reduced by up to 50%
The processing speed of the feeds was cut to half. The customers that will see most benefits from the increased processing speed are the ones with larger feeds
There you have it!
Did this article help you solve the problem?