Mapping and Using Internal Fields
Mapping and Using Internal Fields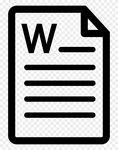 Updated by Paweł
After you have created a shop, the very second step is to map at least the required Internal Fields. This step will later let you assign specific values in the same way everywhere. Thereby, your feeds will be consistent.
But there are some other advantages. You do not have to repeat the work in each channel, so you automatize and speed up the configuration process.
On the top of that, those fields are later automatically copied to channel mappings.
To prepare the Internal Fields for a given shop, follow the steps below:
Log in to DataFeedWatch Account
Click on your shop's name
From the menu on the left select Internal Fields, and scroll down to find the field you would like to map (e.g. id)
From the first drop-down list next to it, select the basic mapping type you would like to use (e.g. Rename)

Now you can also add conditions by clicking IF, or choosing one of the Edit values types (optional)
In the next field select one (or more) of the Input fields (copied directly from your shop) that you would like to use
Did this article help you solve the problem?