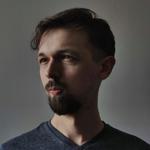 Updated by Paweł
To prepare the Internal Fields for a given shop, follow the steps below:
In DataFeedWatch, click on your shop's name
From the menu on the left select Internal Fields, and scroll down to find the field you would like to create (e.g. id)
In the first drop-down, select the main mapping type (suggested or other option) you would like to use
In the second drop-down, select the field from your shop (suggested or other)

Now you can also add conditions by clicking IF, or choosing one of the Edit values types (optional)
You can use the rules created here in your channels (in the Map Fields tab).
Did this article help you solve the problem?