Copying All Internal Fields between Shops
Copying All Internal Fields between Shops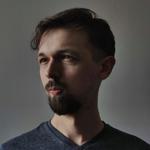 Updated by Paweł
You can use this option to benefit from the Internal Fields previously configured for another shop with just two clicks.
But please note that this functionality works best if the shop source is the same. For example, for two similar Magento shops, or other two sources with the same fields inside.
To copy Internal Fields from other shop, follow the steps below:
In DataFeedWatch, click on your shop's name
In the Internal Fields page, click Copy from other shop
From the list, select a shop with the Internal Fields already configured

Make sure you'd like to proceed, and confirm your selection with OK
You can adjust the Internal Fields now, if you like (optional)
To save the changes and continue, click Save and Proceed
Please note that ID and Item_Group_ID will not be copied for security reasons. You can always unlock them and change the mapping manually.
Did this article help you solve the problem?