Merge Your JSON data feed with other sources
Merge Your JSON data feed with other sources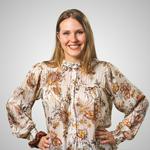 Updated by Ewa Kulik
You can enrich your main data feed by adding an additional feed from other sources. 
Formerly, merging other sources with JSON files was impossible, but not anymore! 
From now on, you can add other sources to your main data feed coming from JSON. And vice versa, you can add an additional JSON file to your main data feed.
To add a JSON file to your main feed:
When adding a new shop:
In DataFeedWatch, click Add Shop.
Type a name for your shop.
Select the type of your first file (CSV/TXT, Google Sheets, JSON, XML).
Insert a link to the source location. 
Click Add Another Feed.
As an additional input feed, select JSON.
Provide an URL with the source location.
Click on Next Tab.
Continue with the regular process of merging feeds.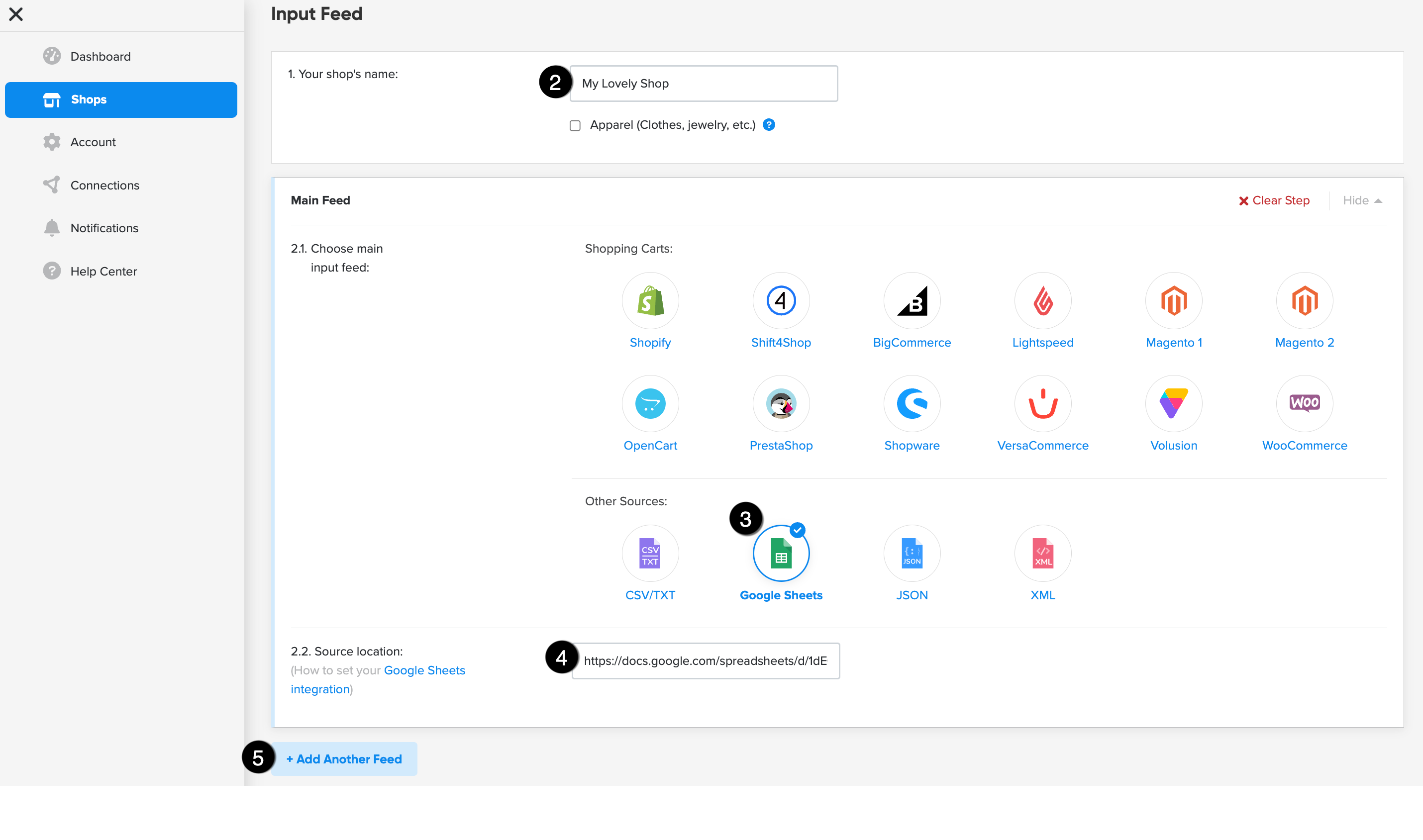 When adding a JSON data feed to your existing shop:
Open such a shop. 
Go to the Shop Settings.
Navigate to the Input Feeds.
Click on the + Add Another Feed button in the bottom left corner. 
Select JSON file as an additional feed source. 
Provide the URL of the source location, or browse a file to add one from your drive.
Save changes.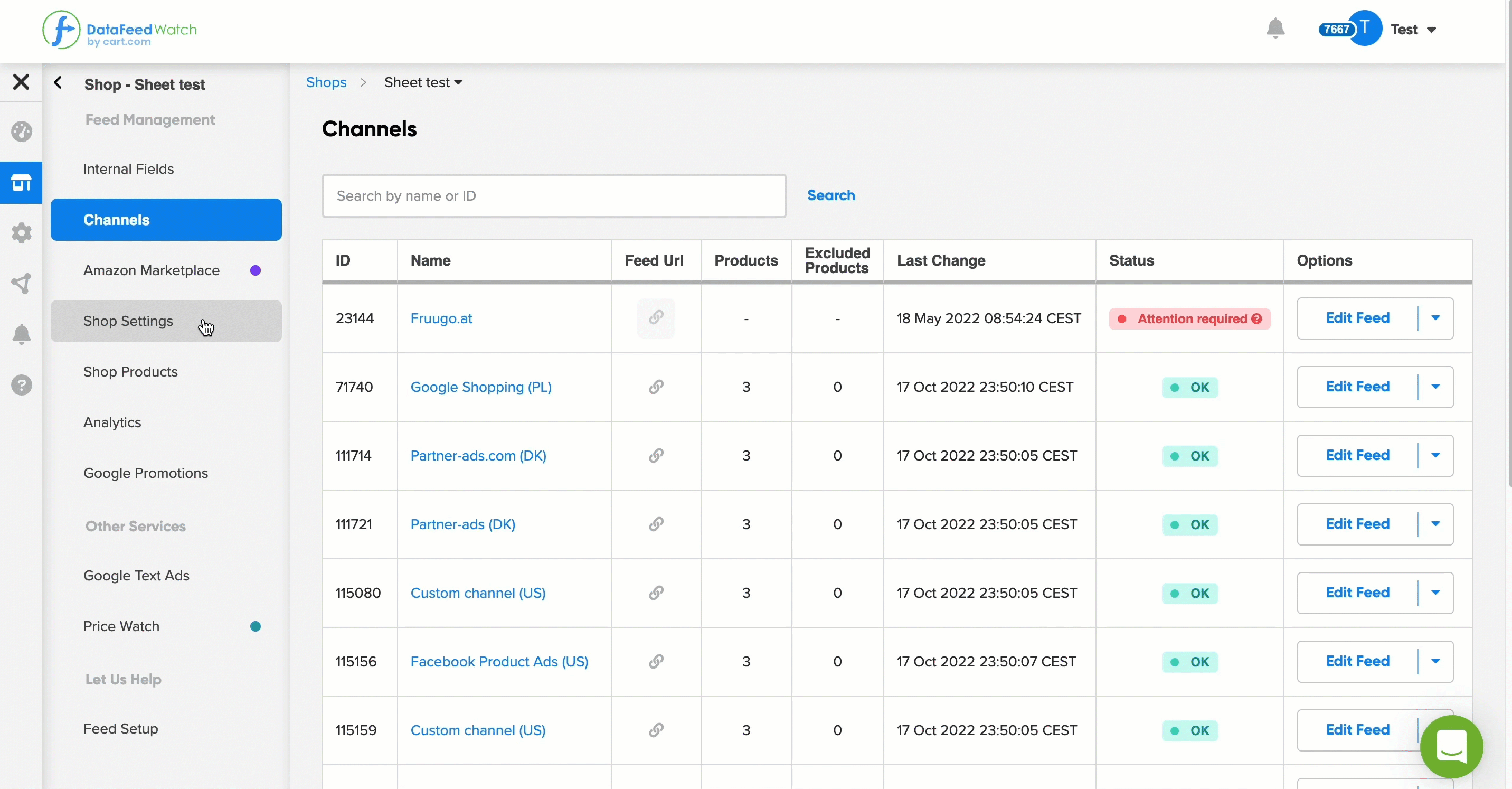 Remeber, you can contact us anytime you need support 💙.
Did this article help you solve the problem?