Why are not all my products in my campaign?
If you click the preview button in the top right corner, you can see how many products are in your campaign.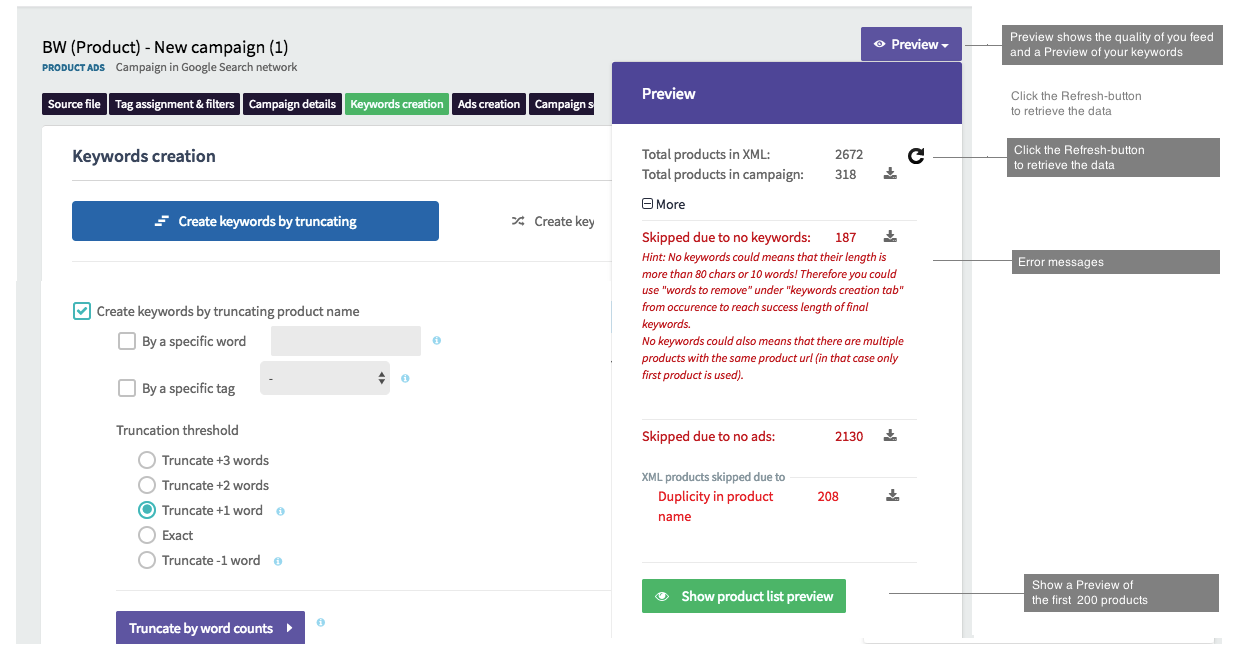 In red you see the error messages that explains why certain products did not make it into the campaign. You can also download the products for each error.
Below you can click the green button Show product list preview and get a preview of the first 200 products.
---
---