Amazon Integrations Overview
Amazon Integrations Overview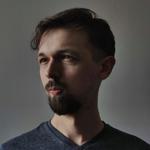 Updated by Paweł
As Amazon is constantly conquering markets, so are we, striving to always be there with them.
We currently offer two integrations with Amazon:
Amazon Marketplace integration (now in Beta phase)

This is now the easiest way to list your products on Amazon. But it is still in development, so if you need more advanced features, go for our legacy integration, or ask our Support.

Our previous integration, which you can add the way you add other channels in DataFeedWatch
Did this article help you solve the problem?