Update: Associated Variants
Update: Associated Variants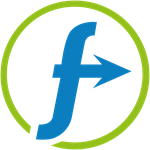 Updated by DataFeedWatch
Associated Variants functionality gives merchants a higher degree of control over what types of products they want to filter out from their feeds.
With Associated Variants, you are now able to exclude product variants when a specified percentage of variants goes out of stock, or if certain variant sizes or colors are out of stock.
How to Enable Exclude Associated Variants?
Associated variants are enabled automatically in your shop if your feed was connected from a shopping cart source (e.g. Shopify, Magento, BigCommerce, Volusion, etc.)
Go to the settings and insert the Group ID and Item ID corresponding fields (Optional)
If you have connected your feed from an URL, FTP or uploaded the file from your drive you need to first enable them from your Shop's settings.

If you are just getting started with DataFeedWatch, the Group ID and Parent ID settings will be available after you have connected your source feed.
Next, go to any shopping channel where you want to start excluding products
Click on Exclude Associated Variants, available from your Include/Exclude products tab

Now, it's time to start creating the rules for excluding the products.
When and How to Use the Exclude Associated Variants Functionality?
Exclude all the products if a percentage of the variants is out of stock

There is a high degree of flexibility in the possible uses of associated variants. Filtering out certain products from your feeds plays an important role in maximizing the real-estate for the products that have the highest chances of converting to sales.
If you want to learn more about the various ways in which you can exclude products from your feed in DataFeedWatch, go to How To ExcludeProducts From Your Data Feed The Right Way.
Did this article help you solve the problem?