Update: Full API Integration with Marktplaats.be
Update: Full API Integration with Marktplaats.be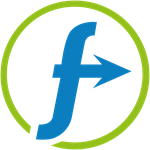 Updated by DataFeedWatch
For merchants operating in the Dutch and Belgian market Marktplaats is a very important revenue stream, being one of the biggest online channels.
With this new API integration building quality data feeds for Marktplaats.be is going to be as easy as 123.
Marktplaats was previously available in DataFeedWatch through a standard feed upload. The API integration comes with multiple advantages such as:
Merchants will receive an upload error report in case their feed doesn't meet the requirements;
This new version fully supports category-specific fields, which makes category mapping faster and easier.
Also, the API version allows us to start developing the Order management module for Marktplaats.
Did this article help you solve the problem?