Update: Exclude Products When Certain Variants Go Out of Stock
Update: Exclude Products When Certain Variants Go Out of Stock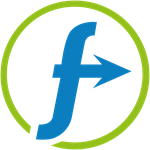 Updated by DataFeedWatch
Associated Variants in DataFeedWatch are here and ready to skyrocket your shopping feeds.
From now on you will be able to exclude all variants of a product from your feed if a specific variant or a certain percentage of all variants go out of stock. How cool is that?
We define as associated variants all the other variants that are associated with the variant based on which you make the exclusion rule.
Enabling it will give merchants a higher degree of control over what types of products they want to filter out from their feeds. With associated variants, users will be able to exclude product variants if a percentage of the variants goes out of stock, or if certain variant sizes or colors are out of stock.
Let's see what associated variants are, how you can enable them in your account and how to make the most out of them.
When and How to Use Associated Variants in Your Feeds?
A common situation in some verticals, apparel being the first that comes to mind, is that even your bestselling products have some variants that sell better than the rest.
Let's say you sell T-Shirts in six sizes: XS, S, M, L, XL, XXL and the S, M and L sizes account for 80% of the total sales. After you've sold these sizes it's quite clear that the budget spent on advertising will not get you the best bang for your buck anymore.
Up until now, you could exclude the products from your feed if their price was below a certain threshold, if all the variants of a product went out of stock, or if the brand was not one that was selling like hotcakes.
Not anymore. Now, you can create very specific rules such as:
If my most sold sizes are out of stock filter out all the variants from the feed until I restock OR if a certain percentage of my sizes are not available anymore filter out all the other sizes.
1. Exclude all the products if a percentage of the variants is out of stock

Let's say you are selling a T-shirt in 5 different sizes and 3 out of the 5 (60%) sizes are out of stock. You can filter out all the sizes of this product until you restock again.
Note that the percentage you set refers to the percentage of variants (3 out of 5 variants) not the percentage of products (quantity).
2. Exclude all products if your most sold size or color of a product is out of stock

If you sell Sandals and your most sold size is 38 on a certain model, you can exclude all the sizes of the same product until you restock again.
The way in which you use associated variants is not limited to the examples above. There is a high degree of flexibility in the possible uses of associated variants. Filtering out certain products from your feeds plays an important role in maximizing the real-estate for the products that have the highest chances of converting to sales.
How to Use Them in DataFeedWatch
Associated variants are enabled automatically in your shop if your feed was connected from a shopping cart source (ex. Shopify, Magento, BigCommerce, Volusion, etc).
1. If you connected your feed from an URL, FTP or uploaded the file from your drive you need to first enable them from your Shop's settings. Go to the settings and insert the Group ID and Item ID corresponding fields.

Note: If you are just getting started with DataFeedWatch The Group ID and Parent ID settings will be available after you have connected your source feed.
2. Next, go to any shopping channel where you want to start excluding products. Associated variants will be available from your Exclude products tab.

We've also written an article with everything you need to know about filtering out products from your feed! Check it out!
Did this article help you solve the problem?