Bol.com: Adding Bol.com Content Feed
Bol.com: Adding Bol.com Content Feed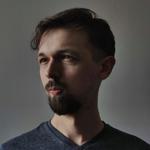 Updated by Paweł
Bol.com Content Feed allows you to add completely new products to Bol.com.
To add Bol.com Content Feed, follow the steps below:
Log in to your DataFeedWatch Account
Click on your shop's name
Click Add Channel
Select the Country, and then Bol Content Feed
Provide your Bol Seller's Production API Credentials
Click Add Channel
In Mapping tab, provide the correct GTINs (EANs) of your products
Add the correct product categories
They are very strict on their product categories, so download the file from the given URL and look manually for categories that seem to fit yours. The file is big, so we recommend opening it using Notepad++ or similar application:
https://developers.bol.com/datamodel/
Exclude products that have no GTIN (EAN) or don't have your shop categories selected
Did this article help you solve the problem?