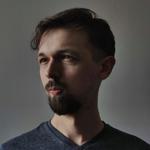 Updated by Paweł
Shop Options Dropdown
In the list of your shops, you can go to the Options column to perform operations on one of them.

Actions Available for Shops
| | |
| --- | --- |
| Option | Description |
| Internal Fields | Takes you to Internal Fields, the main library of fields for your shop. Read more in Internal Fields Overview. |
| Shop Products | Shows you the list of all products imported to your shop. Read more in Using Shop Products. |
| Import Input Feed | Updates your shop by importing fresh product data. |
| Export Input Feed | Saves all the shop products to a file. |
| Shop Settings | Lets you change your Input Feed details, Updates Schedule, and order Shop Transfer. |
| Copy Shop | Duplicates your shop with all the settings there. |
| Delete Shop | Removes a shop from DataFeedWatch, with all of its settings. |
Did this article help you solve the problem?