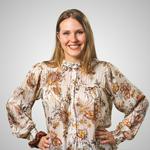 Updated by Ewa Kulik
Adding DataFeedWatch to your Shopware will let you optimize your product data feeds to enhance visibility and boost sales.
Before getting started:
Log into the DataFeedWatch app.
Keep your Shopware dashboard opened in another tab.
Have your shop URL at hand.
To add your Shopware shop to DataFeedWatch, follow the steps below to go through this process smoothly: 
Open Your DataFeedWatch.
Head to the side navigation bar.
Go to Shops.
Click on the blue button Add Shop below the Shops list. 
Introduce your Shop's name.
As a main input feed, select Shopware. 
Once the Source Location drops down, introduce the source link of your shop.
Next, click the Get DataFeedWatch Connector button to download the file with the extension.
Save the file dfwconnector-shopware.zip on your device. 
Go to the Shopware Dashboard. 
Head to the left-hand navigation and click on Extensions, followed by My Extensions.
On the My extensions screen, click the Upload Extension button in the right-hand corner.
When the warning appears, click on Confirm to proceed.
Choose the file dfwconnector-opencart.ocmod.zip from your device you've downloaded before.
The DataFeedWatch Connector will appear on the My extensions list. 
Click on the Install. 
Once installed, you need to activate it by clicking on the slider on the left-hand side of the plugin symbol. 
When activated (the slider has turned to blue), go to the [...], and click on it. 
From the drop-down menu, select Configure.
You are on the DataFeedWatch Connector configuration page. 
Find Your StoreKey and Bridge Endpoint.
You can click on the Bridge test to check if the Bridge Endpoint works well. 
Copy each of them and paste them into the corresponding field in DataFeedWatch.
Be careful when copying. Missing or mistaken StoreKey, or Bridge Endpoint may affect the connection. 
Next, come back to your Shopware.
Head to the Sales Channels at the bottom of the left-side navigation.
Select the sales channel you want to integrate with DataFeedWatch.
Once open, go to the General tab.
Scroll down to find the API Access Key.
Copy the API Access Key, and paste it into the corresponding field in DataFeedWatch.
Be careful when copying. Missing or mistaken API Access Key may affect the connection. 
Click on Next Tab to proceed.
In the Updates schedule:

Select the timezone of your updates.
Choose at what time you want your updates to take effect.
Choose how you would like us to inform you about possible product drops and set up the values according to your preferences. 

Click on Next Tab to proceed.
Once we finish downloading your products, you can map your feed.
Can we help you with something? Contact our support team via chat. They're always happy to assist you 💙
Did this article help you solve the problem?