Update: Exclude Associated Variants Available after Item_Group_ID Mapping
Update: Exclude Associated Variants Available after Item_Group_ID Mapping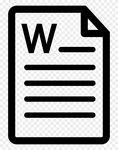 Updated by Paweł
The Exclude Associated Variants functionality will now be available for every source and anyone who may need it. There are many ways in which you can benefit from this functionality. Some of them are specified below.
The only thing to do is mapping the Item_Group_ID field in the Internal Fields. This will now be a single step in the configuration of your shop, part of the standard configuration process of your shop. To find out more how to do this, please refer to the article Excluding Associated Variants (Include/Exclude Products Tab).
Item_group_ID is blocked because any change in this ID influences the Exclude Associated Variants functionality.
Easily exclude unavailable / out of stock products
Product availability is important for every merchant, and especially for those with many channels. Advertising only the products that are available will help you spend money where it will produce profit. Also your clients will be more satisfied with the shopping.

Did this article help you solve the problem?