Update: Google Shopping Actions Feed
Update: Google Shopping Actions Feed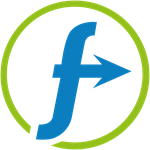 Updated by DataFeedWatch
What is Google Shopping Actions?
It is a Google's program, that enables you to sell your products directly on Google surfaces. Unlike for Shopping campaigns, you pay only when sale is made.
To find out more about the program, please refer to A Retailer's Guide to Growth with Google Shopping Actions.
How to opt in?
Once you join the program, all products sent in your regular Google Shopping feed will be opted in by default.
Why do I see separate Google Shopping Actions feed in DataFeedWatch?
Yes, there is a feed like that.
Google allows you to send some additional details specifically for Shopping Actions. For example, you can limit the quantity available to be sold on Google surfaces or provide additional product highlights. To find out more details regarding all attributes available in that feed, please refer to Shopping Actions product data specification.
How to opt out
You might want to exclude some products or group of products from Shopping Actions and advertise them with Google Shopping Campaigns only. In order to do that, you need to add Shopping Actions as excluded destination in your regular product feed.

Did this article help you solve the problem?