Is there any agency or umbrella account dedicated to manage many shops?
Is there any agency or umbrella account dedicated to manage many shops?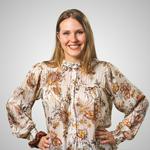 Updated by Ewa Kulik
Of course, we have the option of creating a dedicated agency account. This kind of DataFeedWatch account is called Master Account (MCC) and allows agencies to manage other shops. Also, it is free of charge.
How to create an MCC account for agencies?
Contact us on chat, and we'll make such an account available for you.
You need to specify which accounts you'd like to include in the MCC, and then the relevant account owners will need to authorize this procedure.
Once we create the account for you and the account owner gives you authorization, you'll be able to switch between the accounts in your Master Account from the top right corner of your application.
How to add customers to your Master Account (MCC)?
If your client wants to be included in your MCC:
They need to sign up and create an account.
Then, ask them to write us an email to support@datafeedwatch.com containing the following:

Email Title: DataFeedWatch Master Account
Your email address as an MCC Account Owner, where they want to be included.
The information that they authorize to include their account to the indicated MCC Account.
The email has to be sent from the client's email address that they signed up with.
When we receive the email with their consent, we will link their account to your account.
Did this article help you solve the problem?