Google Text Ads Does Not Open in DataFeedWatch
Google Text Ads Does Not Open in DataFeedWatch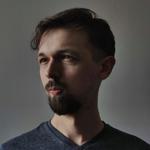 Updated by Paweł
Problem
Sign in form appearing instead of Google Text Ads Campaigns page.

Solutions
Disable Adblock, or open the page in a browser that does not block third-party cookies
Try using a different browser than Google Chrome (e.g. Firefox)
Or try to enable 3rd-party cookies in your Google Chrome browser (updating Google Chrome can also be a good idea)

Go to Settings > Privacy and security > Site Settings
Click Cookies and site data
Switch Block third-party cookies to Off

If the problem persists, try other Google Chrome settings:

In Google Chrome, access chrome://flags/
Set the following values to default:
SameSite by default cookies
Enable removing SameSite=None cookies
Cookies without SameSite must be secure
Did this article help you solve the problem?