Update: Longer than/Shorter than
Update: Longer than/Shorter than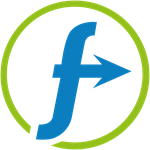 Updated by DataFeedWatch
We have recently introduced several new features that help improve the efficiency of PPC Managers in their daily routine. If you are efficiency-oriented, then you know how important it is to have some functionalities that will save your time and energy.
That is why today we launch a new nifty little rule that will ensure you no longer run into disapproval in your Google Merchant Center due to character limitations.
Let us introduce you to Longer than/Shorter than functionality
How to use Longer Than/Shorter Than in your feeds?
Example 1: Keep Title Length within required limitations
All shopping channels have length constraints on attributes such as titles, description and many others.
Take, for example, the title. Google does not accept more than 150 characters in the Title and in most cases, only 70 or fewer characters will be displayed. Facebook limits the title to 100 characters, while Bing is being the most generous with a 255-character limit.
Let's say you want to add color to your title, but you want to avoid the risk of running into disapproval if the title is too long. You can create a rule that will add the color only to the titles where it doesn't go over the character limit you've specified.
Rule: Combine Title and color if the title is shorter than 130 characters (to make sure you don't exceed 150 characters)
Same kind of rule can be created for other fields that have character limits in Google Shopping and other channels:
Brand – max 70 characters
Description - Max 5000 characters
Color - Max 100 alphanumeric characters
Material - Max 200 characters
Pattern - Max 100 characters
Example 2: GTIN character limit
Google Shopping and other shopping channels have reinforced the use of GTINs.
Most GTINs have between 12 and 14 characters based on the country, with some exceptions. To make sure that all your GTINs are within the required limit simply create a rule as the one below.
If you want to know more on GTINs we have covered it extensively in the past:
There you have it: longer than/shorter than a simple, yet efficient rule. Give it a try and let us know what do you think about it! Can you think of other ways to use it in your feeds?
Did this article help you solve the problem?