Choosing Magento Product Types
Choosing Magento Product Types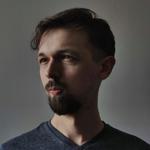 Updated by Paweł
When you add a new Magento shop, you will see six product types to choose from.
Simple Products

This is the most popular product in Magento. It is a physical product with a SKU and no variations. For example, a pencil, a cup, a table. Simple products can be associated with Grouped, Bundle or Configurable product types. 

Bundle Products

A bundle of simple (or virtual) products. Magento Merchants can build their own product from the available portfolio. These products cannot be sold separately. For example, a bike where a customer chooses wheel size or damper type.

Every item is a simple product, but can be sold as a bundle product. 

Virtual Products

Non-physical product that cannot be touched, but can also be sold (a warranty, a service, a reservation, an insurance). Virtual products option doesn't let you select a shipping method and can be joined with Grouped and Bundle products.

Grouped Products

Enables a merchant to sell single products in groups or to group products by season or color. Price cannot be specified for grouped products, but a discount can be applied. For example, a mug is sold together with a plate.

Downloadable Products

Downloadable products are online software products, like an MP3 file, an eBook, a Magento extension, etc. You cannot select a shipping method for downloadable products because there's nothing to ship.

Configurable Products

A configurable product is a simple product with a list of options. Each option is a single product with its own SKU, so it can be found easily. For example, shoes available in different colors or sizes, or bikes available in different frame sizes. Every variation can have a different price.
Did this article help you solve the problem?