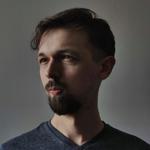 Updated by Paweł
Released on 19 Apr 2021
Features
🎉 Analytics Moved in the Navigation
We've moved the Analytics menu button from Other Services a little bit up. You'll now find it just below Shop Products in your shop-level menu. It relates to your shop, so the current location seems more relevant.
Google Text Ads and Price Watch will remain there, as they are separate extra services.
🎉 New Channel for Germany: Neocom
The channel Neocom was already available for some countries, but it is now also available for Germany.
Neocom helps customers find the product they need and also drive more sales and reduce inquiries with human friendly conversations. 
🎉 New Channel for United States: Reelevant
This channel was until now available for multiple countries. Now, you'll also find it for US.
Reelevant is a live email intelligence technology. It analyzes the context and the behavior, delivering up-to-date messages and displaying always the most relevant content.
🎉 New Channel: Upptec
This channel is new to DataFeedWatch, and immediately, you'll find it in the list for many countries.
Upptec allows content claim automation for the insurance industry.
Bugs
🐛 Shopware Download Failed
We're recently encountered problems with integrating some Shopware shops. This issue is fixed now, so this should not happen again in the future.
🐛 BigCommerce Review Pending Error
There was a recently reported issue with some shops integrated as a BigCommerce platform. We've fixed this now, so the shops affected now work again. We're sorry for the inconvenience.
Released on 06 Apr 2021
Features
🎉 Suggestions Available Also for Optional Fields Section in Internal Fields (for Other Sources)
Suggestions will now appear along with the suggestions we already provided for the required fields. This applies for Internal Fields of your Shop, provided that it is added as other source (that is from a file, and not as an integration).
🎉 Seznam.cz Now Allows Adding Unit Sub-Node to Custom Fields
Our customers needed the node <UNIT> being added to the <PARAM>. Now, this is already possible for Seznam.cz users.
🎉 Support Team Will Copy Token for Magento, Magento 2, and Shopify
Sometimes customers wanted to add the same shop twice (for example, one shop includes variants, the other parent products only).
Previously, when copying shops, the copying could get stuck, as the token couldn't be copied. Thus, we had to wait for our tech team to solve such issues. Now, you won't have to wait.
🎉 New Pricing for New Customers
We've decided to increase our prices a bit. It's for new customers only.
Here are our new prices:
Monthly plans: Shop: $59, Merchant: $79, Agency: $239
Yearly plans: Shop: $590, Merchant: $790, Agency: $2390
Bugs
🐛 Some Images Shown as a Link, without Image Preview
Images were sometimes displayed as a link in Show Products section or Product's Details page, instead of the image preview you'd expect.
🐛 Jumping Number of Products in Woocommerce Shops
There was a recently reported issue with the number of products in your shops integrated as a Woocommerce platform. We've fixed this, so none of this happens again. You're safe now.
Released on 22 Mar 2021
Features
🎉 Field addtional_image_link Now Limited to up to 10 Images for Google Shopping Channels
You've reported that in our Google Shopping channels it was possible to add more fields that Google actually accepted. So, we've decided to fix this one, and ta-da, you'll avoid issues in your Google Merchant Center.
🎉 Dates Unified to More Global Format
We've now started to unify the way of showing dates across our app. It'll take some time, but you may see a new date format (in some parts of the app), and we hope this way we're making it less confusing for both US, and the rest of the world. 
The new date format: day, three-letter month abbreviation, year (e.g. 4 Jun 2020, 15 Dec 2021).
🎉 Power Up for our Support Team with Administrator Options Improved
Now, our Support Team got a new tool, so specific requests will no longer need to wait for our Tech Team to handle. These include such areas of our app as: merging, address, credentials. Hopefully we'll be ready to help you more efficiently thanks to this.
🎉 VidaXL Available for US and the Netherlands
VidaXL requires two feeds, and we have one merged feed to add. Therefore, there are some fields in the mapping that are quite similar to each other. This may seem odd, but it'll work just fine. You'll find all the details in field descriptions.
The template is available for US and the Netherlands, but the channel works in all the countries throughout Europe, and in Australia. It is universal and doesn't differ for individual countries. You just need to use the relevant currency and language.
Bugs
🐛 Impossible to Add Optional Fields on Google Promotions Tab
You'll now add any Optional fields, anywhere, and any time you need it.
🐛 Download Fixes for BigCommerce
Variants are now always downloaded correctly.
🐛 Amazon Beta Listing 2.0 Fixes
- In the mapping, the logic of add delete rule changed. Now, users can use static value ignore for products not sent to Amazon.
- API calls limit issue fixed, downloading more than one report at the same time will no longer block your Amazon account.
- SKU bug fixed. When SKU changed a couple of times, the app was mapping the first SKU that users chose.
Did this article help you solve the problem?