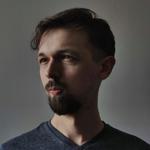 Updated by Paweł
Released on 11 Jan 2022
Features
🎉 Updated Email Sent to Users Suspending Their Shop
Previously, you could notice that the change to suspended plan emails were virtually same as when switching to other plans. We've managed to adjust this one now more to your real-life situations, including also the pandemic context when suspending your subscription due to COVID-19. And again, take care if this is you, and hopefully see you all around soon ! 🙌
Bugs
🐛 Shopify: Prices and Curriencies Timeout
We've identified a number of Shopify shops with update errors, that is resulting in timeout when trying to update prices and currencies. We've identified the reason behind it, and fixed this issue by updating prices with the relevant currency instead of any possible combination. So now it should all be up and running for your Shopify stores!
Released on 14 Dec 2021
This is the last Release this year. We're off for the Holiday Season 👋🎅
We'll be back with the new features for you mid-January ✨
Features
🎉 Shop Transfer Request Form Moved to Shop Settings
Anyone, wanting us to move their shop to another DataFeedWatch account, like your Agency's account or that of another user's, had to fill-in a special form received in a conversation with our Support.
Now, you can request the same thing, going directly to the App, and then navigating to your shop's settings. This way your form is way nicer and shorter to fill in. Another advantage is that this way we've made the process more secure.

Released on 30 Nov 2021
Features
🎉 Redesigned Help Center
Having in mind a better user experience, we've decided to refresh the visual aspect of our Help Center. We've added icons to sub-categories, improved typography and colors of text, links, labels, numbering. 💙💚🖤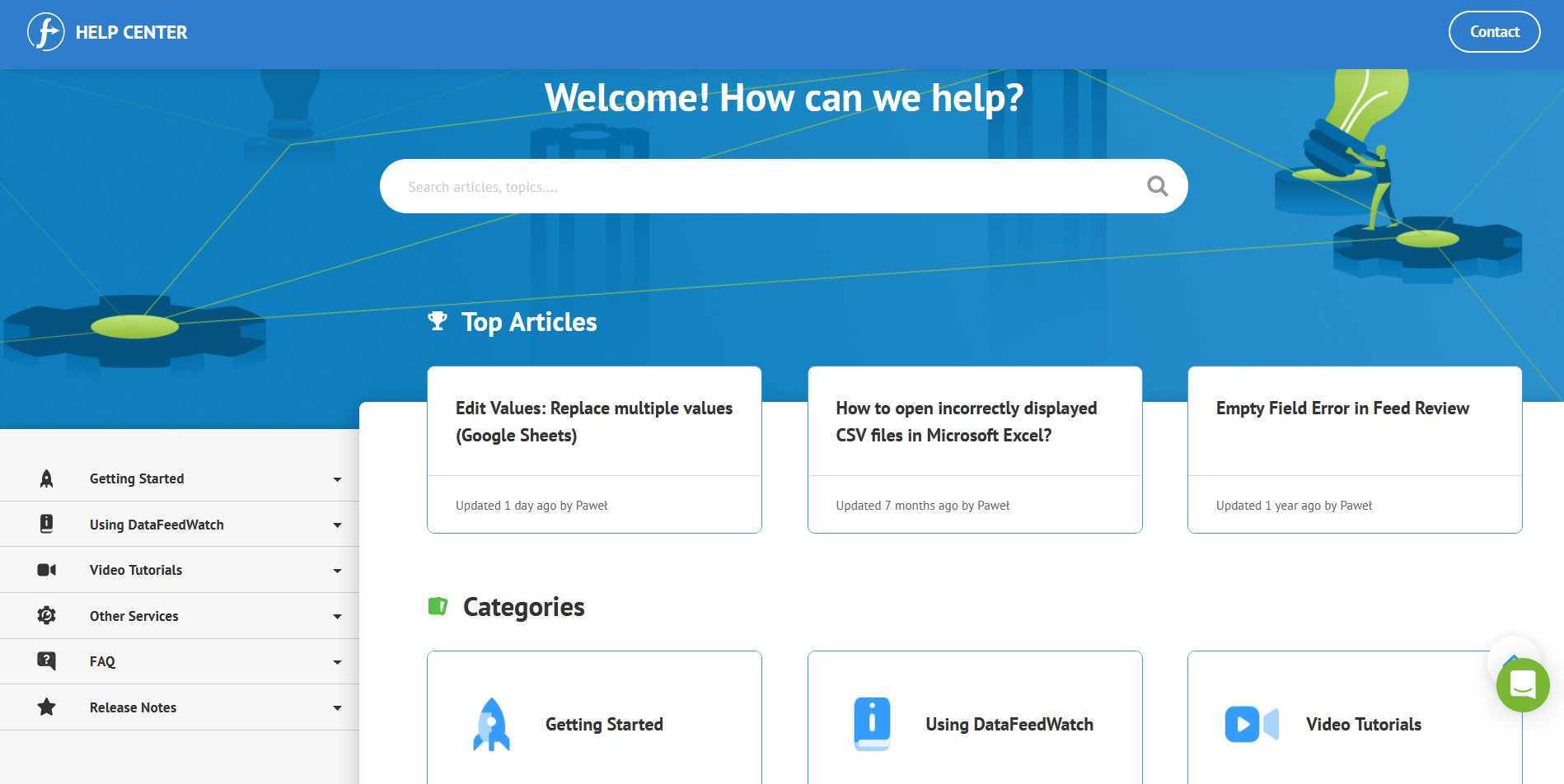 Moreover, we've improved the search functionality. 🔍 The results are now divided into Frequently searched and Recent articles. Be sure to check out how this works for you.
Released on 16 Nov 2021
Features
🎉 New Main Mapping Tooltips
This time, we're releasing new mapping tooltips for the five main mapping options. The tooltips now include a short description of the functionality, and Learn more links to our more in-depth help center articles.

Released on 03 Nov 2021
Features
🎉 EUR Currency Now Applicable for European Customers
In a week from now, any new European client will get the following Euro currency prices:
Shop €49               Merchant €69               Agency €199
This will happen provided they are in one of the following regions: EU member states, Norway, UK, Switzerland, Belarus, Ukraine, Bosnia-Herzegovina, Serbia, Montenegro, Kosovo, Albania, North Macedonia, or Moldova.
At the same time, we won't apply Euro for you if you're a Shopify user.
We're now also ready to apply similar mechanisms for the current customers soon. Stay tuned! 🇪🇺
Released on 19 Oct 2021
Features
🎉 Full Category Path in Categories Selection
With the recent release of new dropdowns improving your mapping experience, we've come across problem with changed Categories selection dropdown. It became difficult, right? Now, you can search the categories easily and immediatly see which one you need. 👌
🎉 Adjusted Combine Dropdown
Improved Combine Dropdown with search box, also with some remaining issues spotted and fixed.
Bugs
🐛 Woocommerce & Opencart: Validation Messages Fixed
When your WooCommerce or OpenCart was added second time with the same address, validation message wasn't correct and mentioned incorrect credentials. We've now added a new text covering such case, and specifically telling you that you're adding the same shop second time.
Released on 05 Oct 2021
There's not much impressive things to boast with at this time. We've mainly focused on improving app stability and security for you. 🔐 FTP improvements, timeout fixes, UI and icon bugs, etc. 😴
Stay happy. Stay healthy! 🙌
Released on 21 Sep 2021
Features
🎉 Bol.com Offers and Orders Feeds Updated to API V5
To stay up to date and keeps your feeds running for Bol.com, we've upgraded our connection to the most recent API version 5, as required by this marketplace. We've previously used their API version 3.
🎉 Cost Data Removed
As we are migrating to new Analytics, we've temporarily decided to discontinue Cost Data. This module allowed you to import additional paid campaign performance data to DataFeedWatch Analytics.
🎉 Older Analytics Dashboard Removed
We've migrated all of you to new Analytics, and now removed the older Dashboard. Analytics is now only available in the newer, more refreshed views. It is developed in the technology allowing us to develop it further and add extra features.
Bugs
🐛 A Few Analytics Bugs Fixed
We've recently fixed bugs improving the new Analytics Dashboard. As we're now also disabling the older dashboard, we've made a significant effort to make Analytics more pleasant to use and actually functional.
🐛 Search in Combine Rule Fixed
If you were adding a new Combine rule to your mapping, you could notice that search did not work as expected, only filtering results by first letter or not at all. It is now working and filtering the result so finding and combining fields should be smooth and sound.
Released on 07 Sep 2021
Bugs
🐛 Combine Search and All Fields Tab Set as Default
After our recent update of Fields dropdown, there were a few issues in Combine option. We've fixed the search option there, and made All the default option also there. By the way, it now works otherwise when adding fields to Combine. They will appear there in the order you add them – and then you can drag and drop them.
Released on 24 Aug 2021
Features
🎉 Preview of Channel Mapping Showing What Internal Fields Include
When you create rules to decide what will appear in your channel, you often use Internal Fields (for a variety of reasons). But when you already have a rule, and you're checking it with the Preview 👁️ option, you could only see the names of Internal Fields used. Now, you get a same-window preview of what's in there. So you don't need to navigate back to your shop's Internal Fields to check it. You can unfold any Internal Field there, one by one.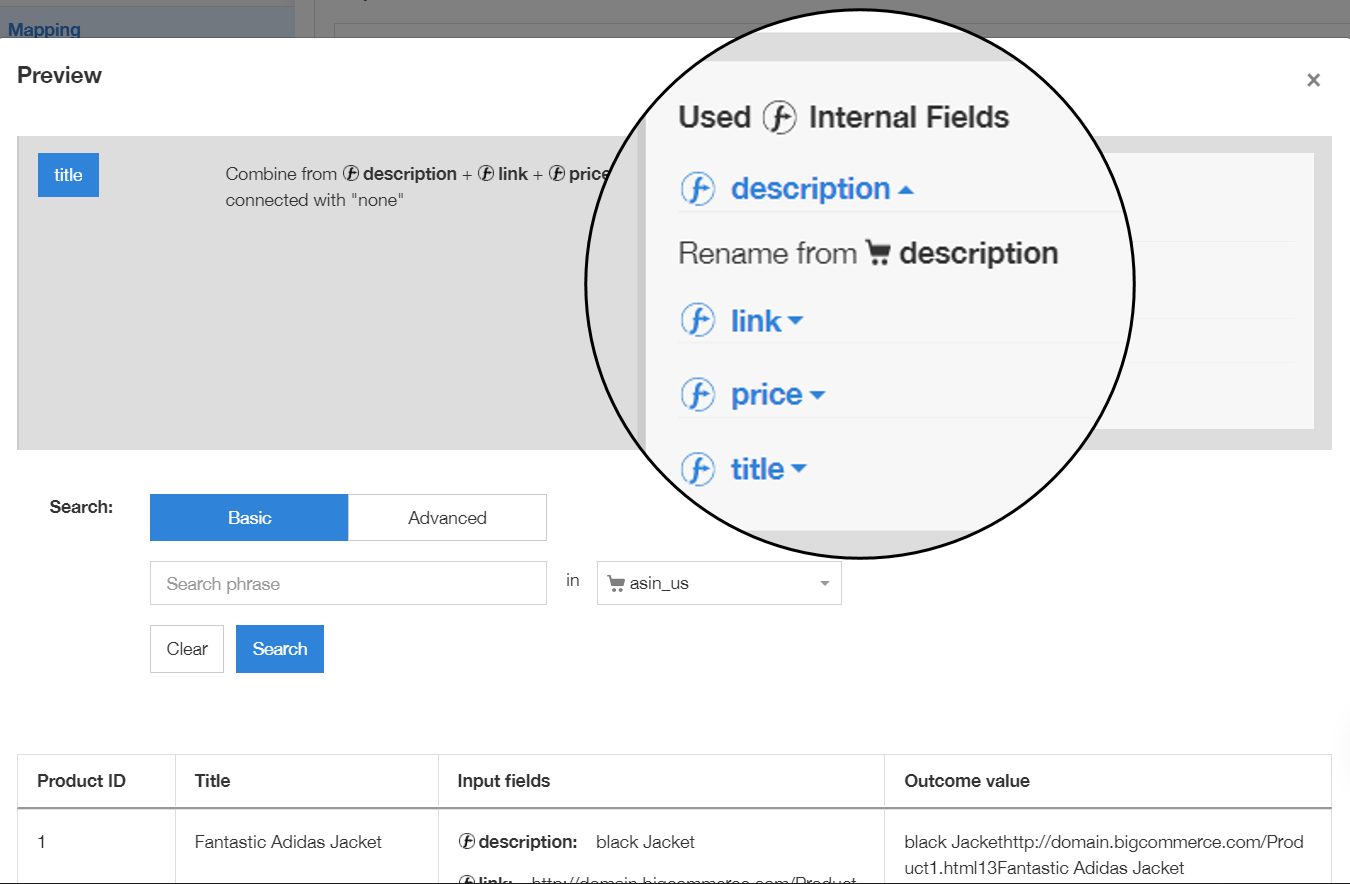 🎉 Internal Fields in Advanced Filters in Preview 👁️
Until now, you couldn't use Internal Fields to filter out products in the preview. Now, you can click Advanced Filters, and select any Input Field or Internal Field to find the product you were looking for.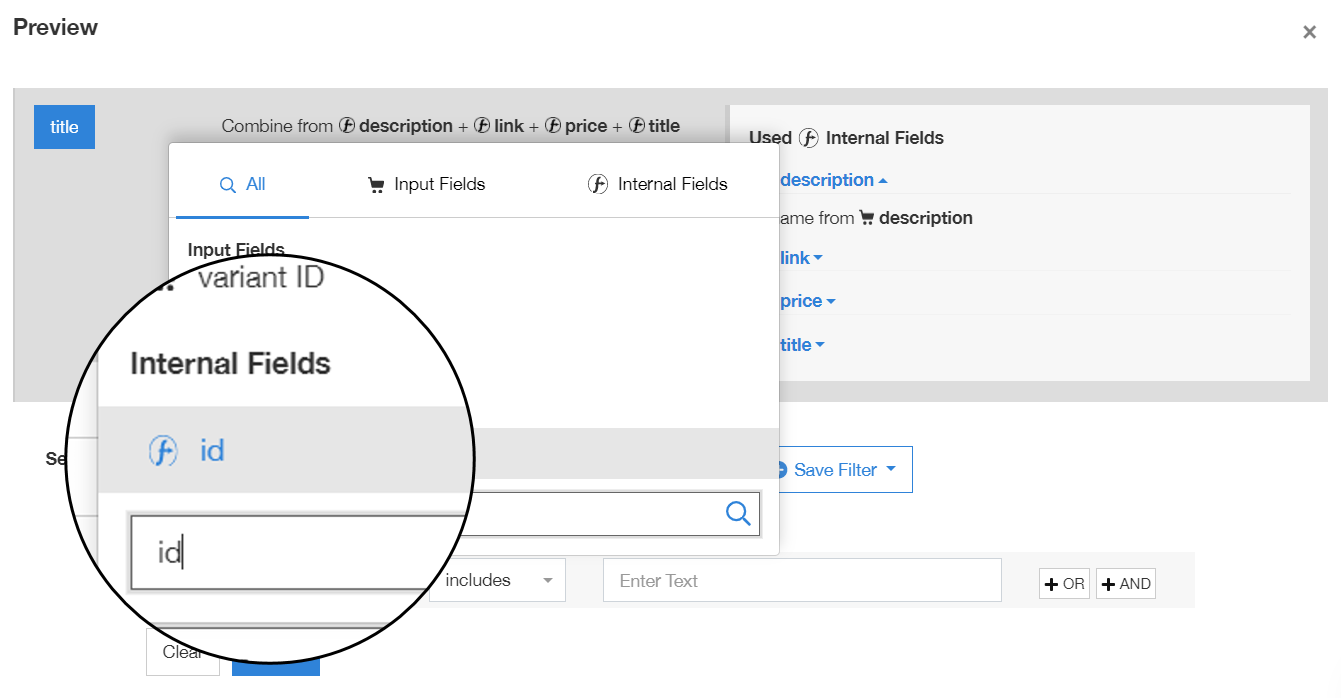 🎉 New and Improved Mapping and Search Dropdowns
The main problem to solve here was that users had hard time to find input fields in the mapping selector since it was by default set to Internal Fields, and it was necessary to switch the tab to Input Fields to find it. We've changed the main dropdown, so that all fields (Input Fields, Internal Fields, but also Date, Text Fields, etc.) are available and searchable instantly, but still grouped separately for clarity.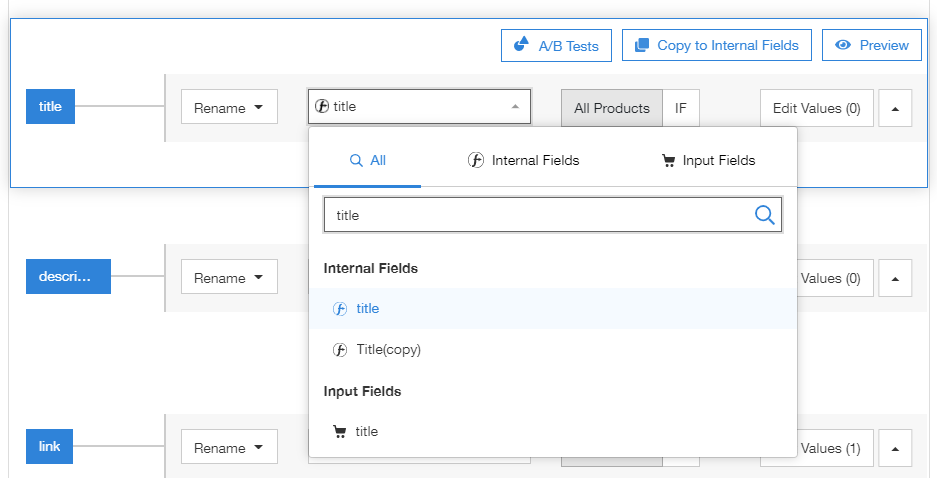 🎉 More Areas where Exclude Associated Variants is Used
We've come up with Exclude Associated Variants a long time ago, and as a feature it proved useful for many customers. Recently, we've noticed there are more and more newer functionalities, where Exclude Associated Variants could and should be applied—yet it wasn't. So now, we've extended it to exclude such products from places such as Feed Review or Marketplaces.
Channels
🌱 New Channel Added: www.pix.wine
Developed in the pandemic, Pix is the world's first wine discovery platform. Intuitive wine search engine comes with reviews and articles from wine experts.
🌱 Seznam.cz Template Update
We've updated the Seznam Template to meet the latest channel requirements. Go ahead and advertise your products on Seznam!
Bugs
🐛 Merging: Add Products Option Issue Fixed
When shop had Add Products option chosen for merging, and user added new additional feed, shop after download had the Merge status, requiring user to take an action. Add Products should be the remembered option now, which is how it should work.
🐛 Bol.com Marketplace Not Updated: Shipping and Availability Issue
There was a problem, reported by our Bol.com clients, with uploading and updating some products in Bol.com. It is now fixed, and all the products are correctly updated as they should.
Released on 10 Aug 2021
Features
🎉 Sale Price from Internal Fields Used in Channels
For most our product sources, we are creating Sale Price rules in Internal Fields for you. We just weren't using this field in your channels. Now, every time you add channels with the Sale Price field (e.g. Google, Facebook, Bing, etc.), we'll add a rule to use your Sale Price from Internal Fields. It's especially useful for sources like Shopify, where creating it may become a nightmare sometimes.
🎉 Date Unification to DD MMM YYYY Format—Completed
This time, we've completed implementing new dates format throughout the app, that is DD MMM YYYY (e.g. 27 Jul 2021). We did it to make sure all our global clients can understand the dates. Of course, you can still encounter other dates format in other communication received from our Sales, Support, and Marketing teams.
🎉 Price Watch Video
We've recorded a video for you, to have a chance to sneak peek how to setup and use Price Watch. It guides you through and showcases how useful it can be for selling more! Go to our App, and check Price Watch section for details.
Released on 27 Jul 2021
Features
🎉 Date Unification to DD MMM YYYY Format—Emails
This time, we've introduced the new dates format to all emails sent from the app. The format we're aiming to apply throughout the app is DD MMM YYYY. An example of such date is 27 Jul 2021. We did it to make sure you, that is all our global clients, understand the date correctly. We're still working on this unification, so the date format may still differ in some parts of the app. Of course, you can also encounter other dates format in other email communication received from our Sales and Marketing teams.
🎉 3dcart Becomes Shift4Shop
3dCart recently rebranded to Shift4Shop. We've therefore changed the logo and name also throughout our app. While adding a shop or editing it, you will now see the updated details.
🎉 Shopify API Upgrade
Shopify has updated its API, so we had to implement the relevant changes also on our side. This one's rather technical, and shouldn't change anything if you're already using Shopify in DataFeedWatch.
Bugs
🐛 FTP Upload Issues
We've recently spotted a problem with FTP upload for certain customer. The previously working FTP credentials suddenly didn't allow us to connect. We had to change connections settings to get it working again.
🐛 Processing Failed in Feed Review
This error appeared in Feed Review, even for correctly processed channels. There was some technical issue behind it that our tech team successfully solved.
🐛 Analytics: Cost Data Fetching Exception Interrupted Data Aggregation
Errors in getting Cost Data seemed to prevent gathering all Analytics data. When any Cost Data exception occurs, the analytics data will now still be aggregated without it. Also, an email about Cost Data exception will be sent.
🐛 Impossible to Access Incorrectly Created Channel (Error 500)
There was an issue preventing you from accessing a broken channel. Now, this error shouldn't appear, at least when you only access it. If it's still broken, try reaching out to us.
Released on 13 Jul 2021
Features
🎉 Unified Information Pills
We used to have multiple styles of showing pills across the app. What are pills? It's the rounded, pill-shaped styling around words.
Now how it looks is unified. Here's a list of some pills you can come across: fields in combine rule, category name, Updates Schedule items like times of updates or status, fields in Add Optional Field modal, Feed Review pie chart items.

Bugs
🐛 Breaking View of Internal Fields When Scrolling
Some users encountered a problem with Internal Field view, where one of the fields stuck to the top of the page.
🐛 Missing Active Item Coloring in Source Dropdown
After adding a search function to the Source dropdown on Shop Products page, the blue highlight color for an active element has disappeared. We've now added it, so it looks as intended.
🐛 Categories Dropdown Tooltips Displayed Incorrectly
Text in categories dropdown tooltips had some symbols escaped and displayed incorrectly.
Did this article help you solve the problem?