Getting Started with DataFeedWatch
Getting Started with DataFeedWatch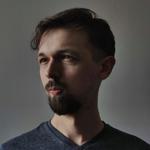 Updated by Paweł
Step 1: Add a shop in DataFeedWatch
The first thing to do, after you've created a new account, is to connect your first shop. 🔗
Click Add Shop, name it, select your shop (or filetype) from the list, and type in the address of your shop

Add Shop (GIF)

Decide how often and when you'd like us to get your product data

Update Schedule (GIF)

Choose values for the fields most commonly used (in your shop's Internal Fields)

Use Rename to connect the dots (and copy the values)

Internal Fields (GIF)
Step 2: Add a channel
Click Add Channel to create a channel for your advertising platform
Instructions for most commonly used advertising channels
Step 3: Map the fields to create your feed
Map all the fields required by your target channel. Most fields will probably be pre-configured, or at least you will not have to choose all the details.
You can choose Input Fields directly from your shop, or copy the Internal Fields rules using the Rename option.
Step 4: Check your setup and upload the feed
Now you can check the setup with our Feed Review. And upload the feed, for example, by copying the feed URL from DataFeedWatch. 💪💪💪
Did this article help you solve the problem?